Welcome to the Harvest Club, in the heart of Leuven. Stefanie Vereecken selects a wide range of clothing, home décor, accessories and beauty and care products for her sociable concept store. All from suppliers with their heart in the right place, just like Stefanie. Want to take a look inside?
A club with atmosphere
Stefanie's shop is set in an attractive building, where the old floor and the handcrafted shelves come into their own. At Harvest Club you won't find any austere décor that makes you feel like you're walking around a museum.
"I want people to feel comfortable. That they aren't scared to touch something or ask a question if they want to. I refer to the shop as a 'club'. It is meant to be a meeting place. We stimulate this with our events with designers and workshops led by the Cîme skincare brand. Sometimes it really feels like a bar in here," Stefanie laughs.
Shocking contrast
This meeting place has been situated on Mathieu de Layensplein square in Leuven for the past two years. "The two years before I explored the market with pop-ups. They seemed to be completely ready for this concept. But I took it one step at a time. I had been seriously ill and had difficulty assessing whether I would be able to cope with the demands of a fast-paced job. As soon as things were going well, I went all out with the Harvest Club."
For Stefanie, her health problems were one of the reasons to start this business, as well as her experience as an archaeologist in Egypt.
"For fifteen years I had worked on archaeological sites in central Egypt. Most people in that region hardly have any drinking water and their food is very basic. Back in Belgium, I was taken aback by the 'six hundred' types of yoghurt in the supermarket. 'This contrast is not right. It is absurd!' I thought more and more."
"At the age of 27 I got breast cancer, and later also acute leukaemia. Because of my weakened immune system, I couldn't do any more archaeological fieldwork. I decided to start my own business. Harvest Club was a logical direction to go in. Because of my illness, I had been paying attention to what I bought for years: healthy food, but also other products that had minimal impact on the world. As passionate about fashion as I was, I quickly moved on to clothes."
Nudging and telling
If you're looking for fair fashion in Leuven, you've come to right place at Harvest Club. But there is much more to discover: plants, make-up, home decor, tea, crockery, storage solutions… How does Stefanie select all these beautiful items?
"People are stimulated first and foremost by what they see and feel. You don't win over too many people with an ethical story alone. I start from what triggers me personally. For example, when the terrazzo style (speckled ceramics, ed.) was back in fashion again, I challenged myself to find an ecologically and fairly produced version of it. That's how I discovered Kinta, a producer of sustainable homewares.'
With trendy products in her shop window, Stefanie Vereecken helps more and more people to make the switch to sustainable products. "For example, the hype around the Veja trainer brand is luring new customers to our shop. Sometimes they are surprised by the huge range of sustainable products there is. When you then share the story behind the products, people start to feel re-connected to where a product comes from. Many seem to have forgotten that there is actually someone making these products."
Stefanie welcomes the fact that more and more sustainable brands are communicating strongly. "Brands are becoming more and more transparent. With photos, videos and real stories, they show in detail what's going on behind the scenes. For example, the Thinking Mu label does that very well."
Focus on fair & eco
Fair production is the most important criteria for a product to earn a place at the Harvest Club. Stefanie usually requires a Fairtrade or Fair Wear certificate from suppliers outside Europe.
She closely follows European brands such as Helder (Belgium) or Frisur (Germany). "As a former scientist, I like to do my research. But it takes a lot of time to figure out how a producer handles everything. This is why COSH! takes care of a part of that for us now. They independently screen the brands that call themselves sustainable."
Stefanie also has her own small jewellery brand: Mumkin. "I import copper jewellery from my second home country, Egypt. To do this I work together with a Belgian friend over there, with local craft workers and with Fairtrade Egypt. We launched the first collection at the beginning of 2020. With corona it was a bumpy start, but we won't let this throw us off course."
In addition to fair trade, ecology is paramount to the Harvest Club. Stefanie: "I don't see this as black or white, but I make very conscious choices about what I do and do not buy. Research into what is the most sustainable still does not really bring a lot of clarity. On top of that, I know how hard it is for start-up brands to get everything 100% right straightaway. And I do want to give them a chance to get off the ground.
The truth about the sales
As an independent shop just starting out, the Harvest Club also has to fight for its place in the shopping heart of Leuven. Stefanie is immensely annoyed by the absurd rents and the red tape she has to cut through. Especially in uncertain times like today's, she needs all her energy to do her 'real' work. But most of all, she doesn't like the sales and hyped 'get it before it's gone' events such as Black Friday.
"Authorities really need to get their act together on that one," she says. "The rules are entirely written for the big fashion companies. Feeling the pressure from them, independent shops are forced to offer hefty discounts early in the season. So then it should come as no surprise that the main shopping streets throughout the country offer the same uniform stuff."
Stefanie Vereecken recently had market research carried out with 650 consumers. "We found that people are not very satisfied with the bargains they supposedly come away with from the sales. And that they realise that what they buy for that bargain price is often junk. Apparently, people do feel that contradiction. Why they still join in, remains to be seen. Maybe they don't want to know the truth. But the truth remains: If you buy something at an extremely low price, someone somewhere is footing the rest of your bill."
To get people to open their eyes, Stefanie doesn't shy away from confrontation. "My husband and I adopted two children from India. I point that out when someone shows off a new jumper they got for only five euros: 'It was probably made in India by a child the same age as our youngest'," she chuckles.
Change in the fashion world
Stefanie Vereecken is hopeful, but she's also realistic. "I believe sustainable trade is going to become very important in the coming years. We will have to accept the fact that big retailers are going to greenwash the good cause."
Stefanie claims that the counter movement is growing. Compared to a few years ago, she is getting significantly more young people coming into the shop who are consciously saving for a pair of sustainable jeans or ethical trainers. "A change is also taking place on a higher level. This spring, designer Dries van Noten and a long list of other big names published an 'Open Letter to the Fashion Industry'. They are calling for the economic crisis caused by the coronavirus to be used as an opportunity to radically change their sector."
"The road is still long. The change won't come from politics, I'm afraid. But I do believe in the undercurrent: more and more consumers and entrepreneurs feel the need for change. Power to the people!"
When shopping, don't focus on what's in fashion, but look for your own style that suits you. Tonny van Bavel Tweet In 2012, Mechelen couple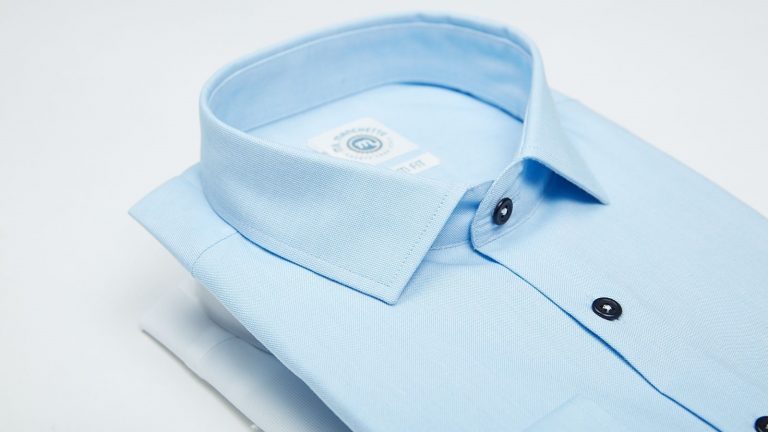 "Our shirts should catch the eye of the buyer first and foremost because they are stylish and high quality. In doing so they prove this goes hand in hand with fairness and sustainability." These are the words of An Boone, founder of the Belgian fair fashion brand Mr. Manchette. With her sustainable men's shirts she fills a gap in both conventional clothing and fair fashion shops.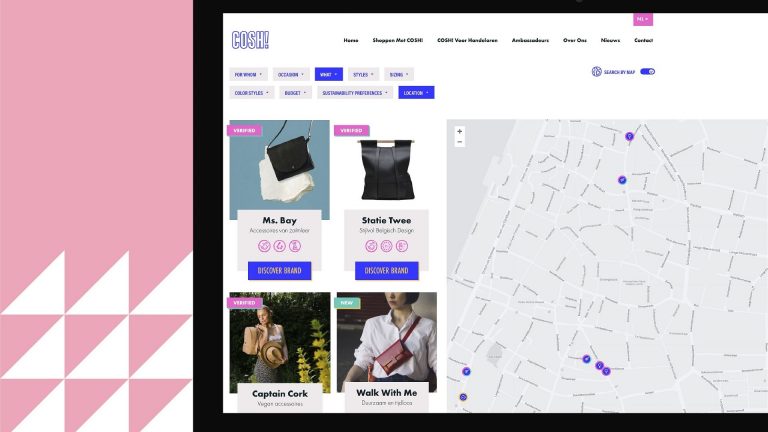 Niki De Schryver found that many people want to buy sustainable clothing but don't know how. That's why she launched COSH!