In 2012, Mechelen couple Tonny van Bavel and Anne Hilden took the plunge. "The perfect building in a more than ideal location came on the market. So we brought the start-up journey we were on with Unizo to a close and decided to follow our dream," says Tonny. They opened the first Supergoods shop in their hometown, and an online store at the same time. Today the fair fashion shop also has branches in Antwerp and Ghent. A conversation with the founder about sustainable business, fair fashion and the sales periods he prefers to scrap.
Although Supergoods has become a household name for fans of sustainable clothing, Tonny and Anne originally had other plans. "We were first thinking of an eco-design shop. Furniture, lighting, carpets… and a few clothes. But we saw that customers were coming back mainly for those clothes. We were also really interested in fair fashion ourselves. Once you know how many disturbing things are going on in that industry, you can't let it go."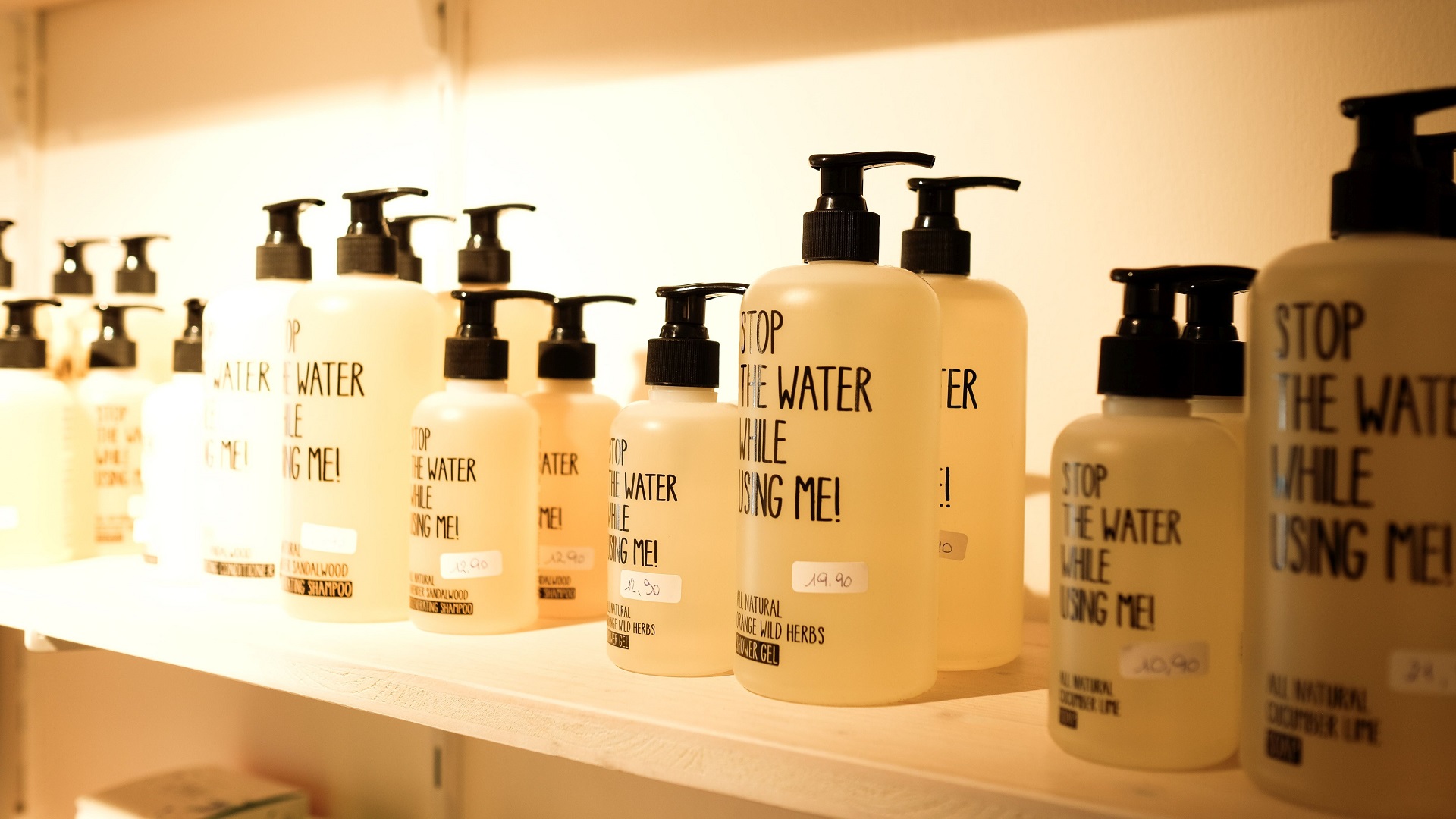 Now Supergoods mainly sells women's and men's clothing. Tonny also calls out health and beauty products as an important part of their range. He also stocks home decor and stationery. "Trusting in our gut feeling, we fine-tuned our range. Some products became best sellers – we were already selling Veja trainers before they became popular – and others dropped off."
Learning and sharing
For Tonny and Anne, the start of Supergoods was a major career switch. Anne had been on the team of a Finnish Member of the European Parliament for several years, while Germanist Tonny was a teacher and before that had worked in marketing at Colruyt.
Tonny: "We had no business experience, we learnt through trial and error and often found ourselves reinventing the wheel. We consider ourselves lucky that we're in a great shopping street where our neighbours are happy to share their tips. In turn, we pass on our own experiences to other start-ups and our suppliers."
"We have not made things easy for ourselves with our choice of sustainable fashion. Like many fair fashion entrepreneurs, Anne and I don't have a background in fashion. Olga Van Genechten, who runs our franchise shop in Ghent, brought in valuable know-how to Supergoods. She is one of the few who knows the fashion world inside out. That is why it is so nice that COSH! is now there to help entrepreneurs who want to get involved in sustainability topics. Founder Niki De Schryver has for years stood with both feet firmly in the reality of the fashion world."
Sustainable and trendy, of course!
Tonny and Anne always intended to appeal to a wide audience. Tonny: "At the start I looked up in surprise when someone walked into our shop laden with H&M bags. Until I realised: this is a good sign. We're reaching an audience that's not coming because we are fair and eco-friendly, but that perhaps discovered here that fair and eco-friendly can also be cool and contemporary."
"When we started, we had to constantly explain everything: how is it different from other clothing, how does it work in concrete terms, why is this better? But this has now completely changed. Our first shop had only been open just under a year when the Rana Plaza garment factory collapsed, killing over a thousand people. The images of that disaster made a
lot of people sit up and take notice. We clearly see that consumers are now paying more attention to where and how their clothes are made."
The range of sustainable clothing has also exploded since Supergoods started in 2012. "Did you know that the largest buyers of organic cotton in the world are H&M and C&A? And organic only makes up a very small part of their total range. Sustainability has also been the buzzword for many other major brands and chains in recent seasons," says Tonny.
Raising the bar
Do shops like Supergoods make a difference if a conscious consumer can also find organic cotton clothing at a large chain? "We're raising the bar," says Tonny resolutely.
"We also consider under what circumstances these organic cotton clothes are made, look at how easily these clothes are recycled, actively look for innovative materials, work together with small-scale brands that take sustainability as
seriously as we do…" Supergoods also carries through that focus on sustainability into other areas too, right down to the smallest of details: from coat racks made of recycled cardboard to an e-mail instead of a paper receipt to reusable
packaging for purchases made online.
Where it is not yet possible to work in a completely sustainable way, Supergoods is working hard behind the scenes to bring about improvements. "Step by step, the sector is evolving in line with demand. For example, we still receive a lot of clothes in plastic packaging. And even if it is organic or made from recycled plastic, no plastic is always better. But I am convinced that we as a society will progress if everyone is as sustainable as possible, rather than if a very small select group does everything perfectly."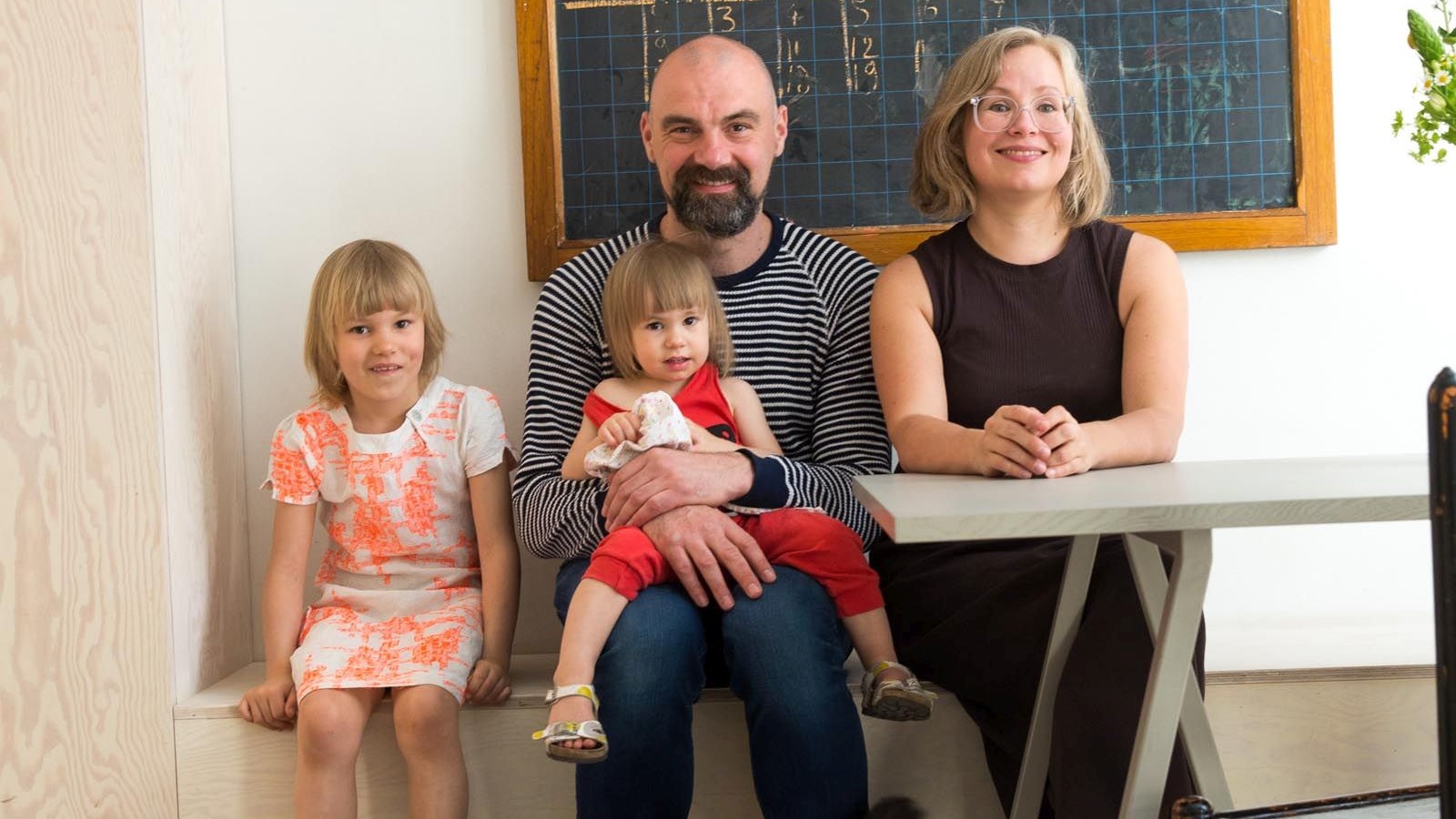 "We also extend this attitude to our personal lives. Yes, we're vegetarian, have renovated our house using sustainable materials and use Cambio for carsharing. But if I don't have a Billie Cup with me so I can drink a zero-waste coffee on the go, I sometimes buy coffee in a disposable cup of course. Sustainable living is not black and white, but is instead made up of various different shades of grey. By striving for white you can already make a huge difference."
What defines 'supergoods'?
'Good stuff for good people' is the Supergoods slogan. But how do Tonny and Anne define 'good stuff'? Tonny: "For both the basic materials and the clothes themselves, we check whether they are made ecologically and under fair working conditions. Sometimes it is difficult to know where to draw the line because each producer has its own focus." At Supergoods you will not find any non-organic certified cotton or petroleum-based fabrics such as polyester. "We allow ourselves exceptions here and there. For example, we still have swimwear made from recycled polyester because cotton swimsuits don't feel as nice when you're in the water," Tonny admits.
"Fair working conditions are more difficult to monitor, because a fair brand is not obliged to put a fair trade label on every
piece of clothing. That is why we want our brands to be screened, for example by Fairtrade or Fair Wear Foundation, and get a good report from them. If a brand is too lax with the fair trade criteria, we will end the partnership."
Furthermore, a product must fit in with the concept and philosophy of Supergoods. "We look at the big picture that a brand offers," says Tonny. "For example, for non-clothing items we place a lot of importance on ecological and attractive packaging. And we prefer to sell brands that tell the stories behind their products. We want our customers to be able to quickly find extra information about something they buy from us."
Unmissable stories
Supergoods likes to inspire its customers. It does this mainly by sharing stories, in the shops, on its blog or in its magazine. But also with an occasional workshop. "This is how we help our customers to make more sustainable choices. In a style advice workshop, for example, participants discover what looks good on them, so that they can avoid bad buys. On our blog, for example, we give tips on how you can make your clothes last longer."
Tonny and Anne put a lot of energy into communication and marketing. "If we want to reach an audience that is not yet in the 'green' corner, we have to communicate as professionally as 'regular' shops. On the other hand, we appeal to people who shop more consciously, who think twice before buying yet another blouse… In order to be profitable, we need more customers than a shop that targets impulse buyers. That's another reason we need communication that's spot on."
One time, Supergoods was criticised for 'advertising' too much. "It's a real balancing act. But we believe that it's right that we show what we do, what we have and what we can achieve. Even as a sustainable shop, you're allowed to put yourself out there, right? There are other ways to do this than simply encouraging people to consume more."
Sales? Best avoided.
Similarly, the sales at Supergoods look different than in 'classic' shops. "'Shop till you drop' has no place in a fair fashion shop. We want to get rid of the system where masses of unused clothes end up on a waste mountain. Even during the sales period or an occasional stock sale, we will always advise our customers to only buy things they will actually wear," explains Tonny.
This is why a large part of the Supergoods range does not get discounted during the sales, and you will never see prices being slashed. "There are fair fashion shops that pride themselves in their communication on not giving any discounts at all, but then they have another way to sell out their stocks. We don't want to do this kind of window dressing." Supergoods strives to have as few surpluses as possible. On the one hand, by estimating as accurately as possible which products will appeal to customers. On the other hand, by including many classic pieces in the range. Tonny concludes with some valuable advice: "When shopping, don't focus on what's in fashion, but look for your own style that suits you. This is slow fashion too."
Interested in the 'good stuff' Supergoods has selected for you? Discover their range on their website.
Text: Griet Rebry
Photos
1. Supergoods Antwerp – Supergoods
2.
Health and beauty products

in Supergoods Mechelen – Supergoods
3. Supergoods Ghent – Supergoods
4. Supergoods Mechelen – Supergoods
5. Tonny van Bavel and Anne Hilden – copyright: Diane Hendrickx
6. Supergoods Antwerp – Supergoods