When  
September 29 2020, from 9.30 until 13.00
Where
Webinar
The webinar will be organised in French, Dutch and English. Simultaneous translation into the three languages will be provided. 
First debate
Covid-19, climate change, increasing inequality, destruction of biodiversity, etc. All these themes force us to rethink how we trade and accelerate the ecological and solidary transition our society needs. Can fair trade contribute to this? And under what conditions?
Climate change and the current health crisis remind us that the way we have organised the globalisation of trade, with just-in-time international value chains, makes us particularly vulnerable and puts great pressure on ecosystems. And then we are not even talking about the social extremes, such as increasing inequality. In other words, we need to rethink how we trade. The economic activity in essential sectors such as healthcare and food urgently need to be relocalised so that we can strengthen our autonomy and resilience. In addition, it is equally important to make non-replaceable supply chains (such as coffee, cocoa and bananas) sustainable and fair. The perfect opportunity in other words to achieve the social and ecological transition our society needs. 
Can fair trade contribute to this? And under what conditions? Does trade really have to be as local as possible? To what extent is the relocation of these value chains likely to increase rather than diminish global inequalities?
Participants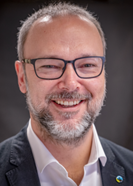 Since June 2016, Nicolas Lambert has been Director of Fairtrade Belgium. He is also a professor at the Louvain School of Management (UCLouvain). Previously, Nicolas worked in the food industry for almost 20 years. This in Belgium, the Netherlands and the United Kingdom. He was also a consultant in strategy, including within the Darwin BBDO agency. In 2010, Nicolas was voted "Marketer of the Year" by Trends and STIMA magazine and "Advertiser personality of the Year" by PUB magazine and the UBA. Nicolas is married and is the father of Lucas (15) and Marion (13). As a proud resident of his city of Bergen, he took an active part in the promotion of Bergen as European Capital of Culture. Nicolas is passionate about traveling, reading and classical singing.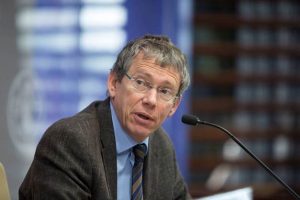 From 2014 to 2018, he was the representative to the European Union delegation in Rome dealing with FAO, IFAD and WFP. Before that he worked on policy development in the field of agriculture, food security and nutrition, and on geographic cooperation with the Horn of Africa, especially Ethiopia. During this period he was closely involved in the development of the external EU food security policy, the EU resilience initiative in the Horn of Africa and the establishment of the EU Food Facility. Between 1996 and 2005 he was seconded to various EU delegations.
Indro Dasgupta is an independent WFTO board member. Indro works for Craft Resource Center, India. He firmly believes that income generation for marginalized artisans, through Fair Trade, is one of the most viable routes to alleviating the alarming and chronic levels of poverty and income inequality that we observe in the world today. 
Indro earned his Ph.D. in Economics from Southern Methodist University, Dallas, Texas, where he also serves as Adjunct Professor in Economics.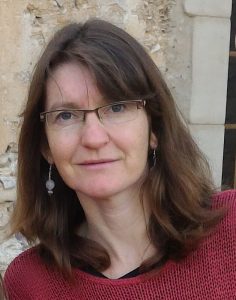 As agro-economist engineer, Julie Maisonhaute has acquired a detailed knowledge of fair trade, its principles, actors, guarantees, through the coordination of the French Platform for Fair Trade from 2006 to 2008. She also has knowledge of agricultural cooperatives (mission within Coop de France between 2000 and 2003) and a field practice of organic sectors, deployed in Auvergne Rhône Alpes for 7 years. Julie Maisonhaute has been Deputy Managing Director, responsible for the development of "Origine France" fair trade within Commerce Équitable France since 2017.
Second debate
Corporate social responsibility in a company's supply chain. What are the advantages and disadvantages of the binding standards? And what role is there for voluntary initiatives? 
Although many promises were already made, companies find it hard to assume their responsibility in the supply chains. Just look at child labour on the cocoa plantations of the two largest producing countries, Ivory Coast, and Ghana, which has increased over the last ten years, despite the industry's promises to reduce it.
To make the supply chain more sustainable, voluntary certification schemes are widely promoted, and countries such as Belgium or the Netherlands are developing voluntary initiatives with various stakeholders, along the lines of 'Beyond Chocolate'. 
The UK and France, on the other hand, opted for a different route and passed laws requiring companies of a certain size to publish a report on the measures they adopt to avoid human rights violations in their supply chain. The European Commission wants to follow their lead and announced a legislative initiative on corporate social responsibility for 2021.
The debate will provide an opportunity to discuss the advantages and disadvantages of mandatory standards, their content and the necessary means of control to ensure their efficiency, as well as the role and place of voluntary initiatives in such context.
Participants
A father of four, Didier Reynders was born in Liège on 6th August 1958. In 1981, he obtained a degree in law at the University of Liège. Guest lecturer at the universities of Liège and Louvain, he has never really left the academic life until he became on 1th December 2019 European Commissioner for Justice. 
After presiding the Belgian railways and the Belgian Airways Agency, he was elected Deputy Chairman of the PRL (Liberal party), before becoming a Member of Parliament in 1992. On 12th July 1999, he became Minister of Finance (until 6th December 2011) and, on 18th July 2004, (concurrently) Deputy Prime Minister (until 30th November 2019). He was Chairman of the Mouvement Réformateur (liberal party alliance) from 11th October 2004 until 14th February 2011.
He was Minister of Foreign Affairs, Foreign Trade and European Affairs from 6th December 2011 until 11th October 2014. He became Minister of Foreign Affairs and European Affairs, in charge of Beliris and Federal Cultural Institutions on 11th October 2014 (until 30th November 2019). He has also been Minister of Defense since 9 December 2018. 
Since 1th December 2019 he is European Commissioner for Justice, in charge of Rule of Law and Consumer Protection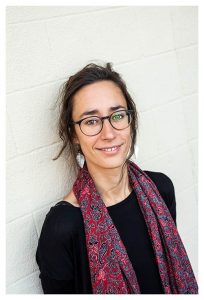 Sarah Vaes is an advocacy officer at Oxfam Belgium. After her studies in political science, she worked in the North-South movement as an advocate on climate justice issues. In 2011, she joined the research team of HIVA – KU Leuven where she conducted studies on international cooperation and sustainable development, in particular on the role of the private sector in development cooperation. Since 2018, she has again opted for activism and advocacy and has been committed to Oxfam in the fight against inequalities and economic injustice. In particular, she follows political developments in the area of business and human rights. She is active in the working group of Belgian civil society organizations working for a stronger national, European and international policy in the field of business and human rights.
David Coleman 
VP Public Affairs Europe, Mars 
Davic Coleman supports the EU institutions' approach to Mars in general and specifically on issues relevant to the business segments that make up Mars (eg Pet Care, Confectionary, Food). Mr. Coleman has 20 years of experience representing business at EU level, of which 15 years for leading companies in the food industry. His areas of focus range from – among others – consumer information systems to sustainability issues, starting from the desire to achieve mutual results with stakeholders through business diplomacy. He has a law degree and a postdoc master's degree in EU law. He was a Blue Book Trainee in the cabinet of Health and Consumer Protection Commissioner David Byrne. He is an Irish national and trained in both Ireland and France.
Sara Geenen 
Institute of Development Policy (IOB), UAntwerp
Sara Geenen is an assistant professor in International Development, Globalization and Poverty at the Institute of Development Policy (IOB), University of Antwerp, Belgium. Her current research interests lie in the global and local development dimensions of extractivist projects, addressing questions about more socially responsible and inclusive forms of globalization. For over 10 years she has researched the political economy/political ecology of gold mining, more precisely in the Democratic Republic of Congo, where she is associated to the Centre d'Expertise en Gestion Minière at the Catholic University of Bukavu.