"Why could Benin not succeed in doing what France did?" That was an idea Edgar Deguenon took home to Benin in 2008 after an internship in France. He had visited many organic farming and short supply chain initiatives. Such initiatives can also help resolve issues that farmers in Benin face such as the high usage of pesticides and the related health problems, or the long supply chains with many intermediaries, which put much pressure on the farmers and keep prices low.
With ten years of experience in this area, AMAP is a small organisation that explores the domestic organic products market and pioneers in connecting producers and consumers.
Vergetable and fruit baskets
 'Amapiens' is what AMAP calls the families that have subscribed to a weekly delivery of a small or large vegetable and fruit basket. Ten years ago, Edgar started with 25 Amapiens; today there are more than 700. The produce is sourced from 200 farmers who are organic certified via PGS or the ParticipatoryGuaranteeSystem, which targets local control and affordability for small producers. Subscribers receive healthy, locally produced seasonal produce and prefinance the work of producers by paying an advance. AMAP is the only intermediary. It fills the baskets with the available produce. 
Belgian support
From 2015 to 2017 the Trade for Development Centre (TDC) supported AMAP's pioneering work. In a country such as Benin these initiatives face great obstacles. Organic food is still relatively unknown and has an image of being expensive and unreliable. There is huge competition of cheap poor quality imports and there are many logistic issues. 
First, field schools offered dozens of training sessions, promoting good practices in organic farming, conservation techniques, composting processes or certification. As a logical consequence quality improved. To emphasise so, a brand name was introduced: AMAP Selection. New short supply chains and possible distribution partners were also considered. Now, Amapiens can pick up their baskets in Cotonou, Calavi or Porto Novo.
Another component of the initiative was to diversify the offer. First, the focus was on the production of organic juices such as pineapple, mango, baobab, ginger or tamarind. Some 40 small processors with which AMAP works were trained in the hygiene and technical requirements of juice making. Furthermore, experiments were made with spices and herbs, tomato pulp, banana chips and other products. 
Marketing coaching
In 2015, AMAP applied for the TDC's marketing coaching programme. Between January 2016 and January 2018, a TDC marketing coach visited Benin four times to reflect on the organisation's business future with the organisation.
The pursuit of new market opportunities was high on the agenda. French and Belgian examples of short supply chain projects were a source of inspiration. For the vegetable and fruit baskets an increase in the number of distribution points was essential. Some customers asked for home delivery but this was not feasible from a logistical viewpoint.
Smaller supermarkets, hotels and cafés were approached to distribute the organic juices. A shop in Aibatin, a Cotonou neighbourhood, also attracted attention. In the beginning it was just a depot and owing to high costs it was hardly profitable. It was decided to change the approach and with the TDC coach the façade advertisement, the shop layout and product presentation were thoroughly reviewed.
Core of the matter
Between 2014 and 2017, figures improved significantly: from 125 to more than 200 certified producers and turnover that has more than doubled. "A great deal has changed. We stand strong and can now convince our customers better," says Alvires, one of the AMAP staff members, during the assessment of the marketing sessions. "I saw positive dynamics with many interesting discussions that go to the core of the matter," adds TDC coach Christine Englebert. What should you do when your organic juices are more expensive than your competitor's? Convincing people of the importance of organic products is not easy in a country such as Benin. Reducing the margin of the producers or processors is one option. But this might impact the quality of your product because the processors may be tempted to add more water, for instance. 
Conclusion of the team: "We feel strengthened by the progress we have made and we continue to try, because we want a supply chain to be fair for all and we want to raise awareness about the importance of healthy, organic products."
Source of inspiration for others
The project definitely highlighted AMAP's pioneering role. The Belgian cooperation (Enabel) and the German cooperation (GIZ) have asked AMAP to share its experiences with other groups in Benin and West Africa by providing input during field visits and exchanges. 
Project in numbers
The TDC funding of  € 64.973,81 ran from December 2015 to December 2017. In that period, AMAP received several marketing coaching sessions and an additional marketing budget of  € 51.496.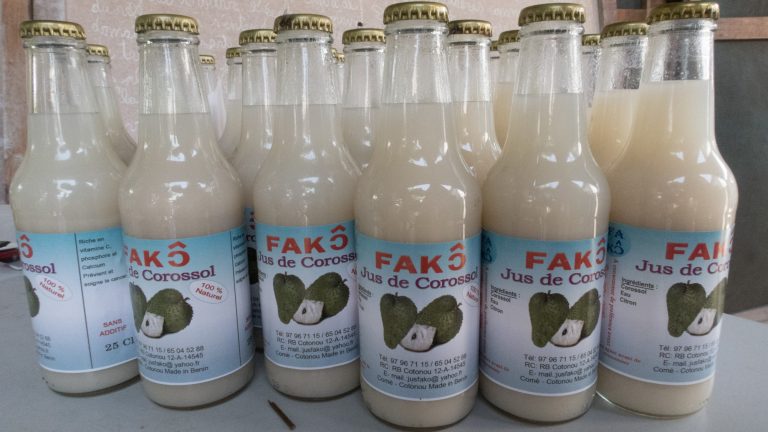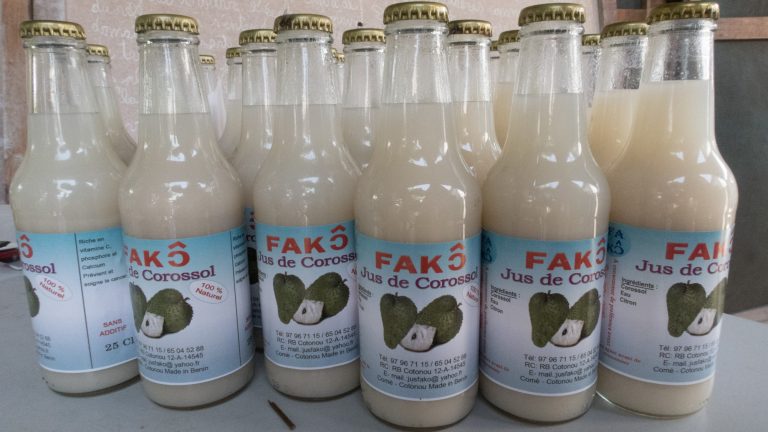 Colette Yehouénou lives in Cotonou, the economic capital of Benin. She was only thirteen when her father died, forcing her to stop her studies to look after her three brothers: "At the time, I already loved cooking, but I turned to haute couture. I trained and set up my own business. I combined sewing and haberdashery. I had customers who bought their supplies from me and one day one of them explained to me that he was taking a course in food processing. I was very interested, and I signed up for the second promotion".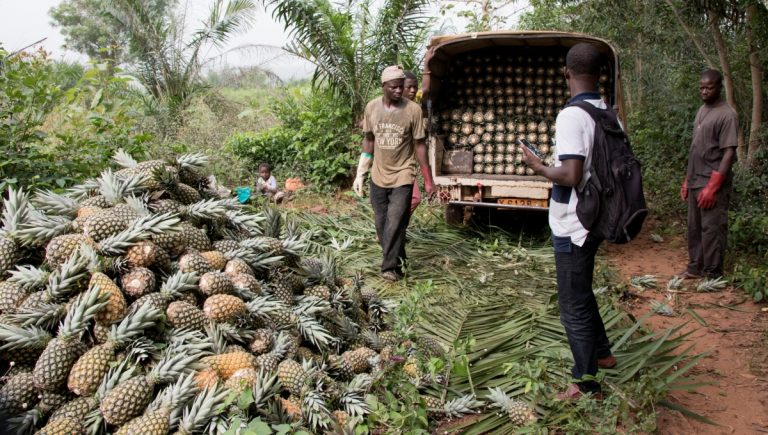 With 1,600 members, the RéPAB (Réseau des producteurs d'ananas du Bénin) represents about 20% of the country's pineapple producers. Since 2003, the cooperative has come a long way, and today it has both organic and fair trade certification. A turning point was marked in 2016 with the signing of a contract with a Beninese company exporting fruit juice. In order to honour this contract, RePAB had to move up a gear, among other things in terms of the management of the organisation.
Since several years the Trade for Development Centre has been coaching cooperatives active in fair or sustainable trade to better market their products. Very often it was confronted with the cooperatives' poor knowledge of how to manage their organisation. This led to a new series of modules, more specifically coaching in business management. This report outlines our initial experience with the new module in Uganda, Rwanda and Benin.