The Alliance for Responsible Mining (ARM) is a global initiative launched in Colombia in 2004. The aim is to empower small-scale artisanal miners and their organisations and support them in applying good practices that will enable them to better integrate into the formal economy.
Accidents, poisoning, exploitation of children, smuggling, violence, environmental pollution … miners often work in appalling conditions. Moreover, in the mining sector there are often intermediaries whose practices condemn the workers and their families to poverty and misery.
The International Labour Organisation (ILO) indicates that the risk of accidents in small-scale mines is six times higher than in large-scale industrial sites. In particular, the ILO points out the daily exposure to the numerous toxic products used on these sites (nitric acid, mercury and cyanide) and their impact on the health of miners and their families, the environment and natural resources (water, crops, etc.).
ARM and Fairtrade International have therefore jointly developed a fair certification system for gold mining activities, in particular for the artisanal and small-scale mining sites most exposed to it. On 22 April 2013, however, they decided to put an end to their three-year cooperation and to develop their own label separately.
Fairmined, ARM's fair label, integrates four major categories with criteria that mining organisations must respect. They relate to issues such as social development, economic development, protection of the environment and compliance with working conditions.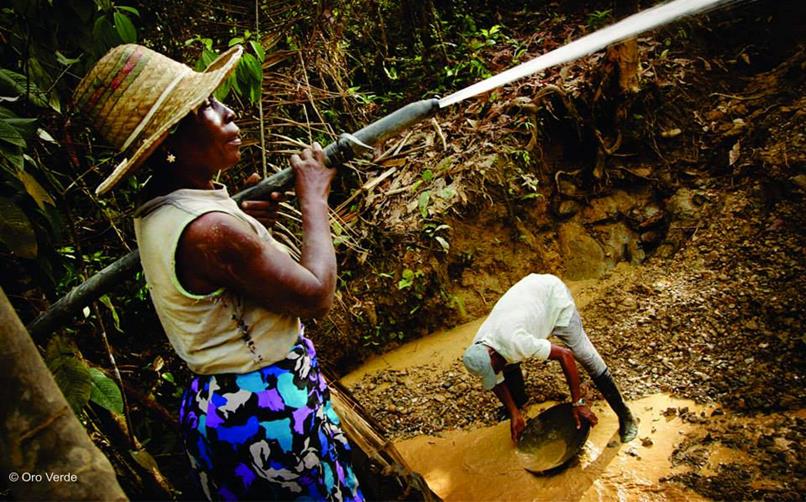 In 2010, a first mine was certified as fair trade. The first fair gold jewellery was sold a year later. Today there are 8 certified mining sites in the world, in Mongolia, Bolivia, Peru and Colombia.
The requirements of the Fairmined standard are very high, and in order to regularise and formalise themselves, miners have to overcome many obstacles. ARM was therefore aware that the majority of small artisanal miners from the South were not yet far enough advanced to meet their standard and decided to develop the CRAFT code, which focuses on development and continuous improvement in accordance with the OECD's Reasonable Vigilance Guide. This allows mining organisations and cooperatives to meet the basic requirements of the global industry.
The development of this entry-level standard enables ARM to work with legal supply chains at an earlier stage of their development and to be active in conflict and risk areas.
What does the Fairmined label mean?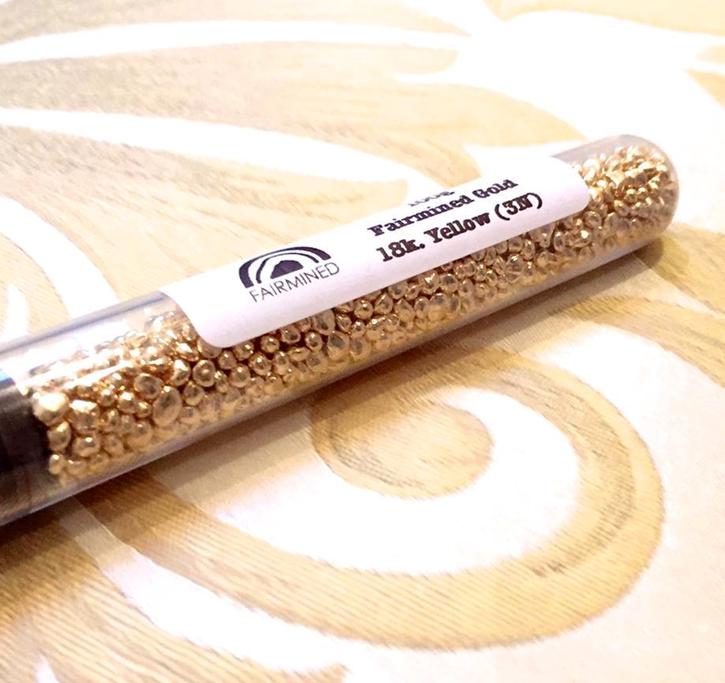 The Fairmined label contributes concretely to improving the living and working conditions of miners active in artisanal and/or small-scale mines by guaranteeing the following principles:
Strengthening miners' organisations: a democratic management structure and a better bargaining position vis-à-vis the buyers.
Abolition of child labour: children under the age of 15 are not allowed to work in the mines and those under the age of 18 are not allowed to carry out risky activities.
Respect for women's rights
Improvement of working conditions: compulsory wearing of safety equipment, establishment of procedures and health and safety training for miners.
Respect for freedom of association and collective bargaining (including the right to form trade unions).
Responsible use of chemicals: the use of chemicals such as mercury or cyanide for gold mining should be minimised and, if possible, treated and disposed of within an agreed period of time .
Sustainable and responsible trade relations: negotiation of agreements on duration, pre-financing of production, etc.
Guaranteed minimum price: fixed at 95% of the market price (reference: London Bullion Market Association – LBMA), whereas it traditionally varies between 30 and 85%.
Development premium: in addition to the advantageous purchase price, the certified mining communities will receive a premium of 10% of the price set by LBMA, as well as an additional 5% if the gold sold complies with strict ecological criteria (without chemical treatment).
No contribution to armed conflict: Under no circumstances does the label support organisations that are in any way involved in an armed conflict or that use the income from their activities to get hold of weapons. In this way, it combats the use of artisanal miners in areas of armed conflict in dangerous and risky conditions.
Did you know that?
The Trade for Development Centre of Enabel, the Belgian development agency, provided financial support for the development of a new fair trade certification system and for the process that led to the first certified mine, namely the Cotapata mining cooperative from the province of La Paz in Bolivia. In January 2011, the world's first fair-certified gold was made there.
Photo credits: Fairmined
In countries such as the UK and the Netherlands, the awareness of fair trade gold is already well established, so some celebrities have started to display their fair trade jewellery. In Belgium, the progress is slower: you will only find 16 goldsmiths and jewellery designers working with Fairtrade or Fairmined certified materials.