In countries such as the UK and the Netherlands, the awareness of fair trade gold is already well established, so some celebrities have started to display their fair trade jewellery. In Belgium, the progress is slower: you will only find 16 goldsmiths and jewellery designers working with Fairtrade or Fairmined certified materials.
Catchy
An Kindermans from Heusden-Zolder was the first Belgian goldsmith to opt for honest gold: "I made beautiful things for very special moments, but with a raw material that was mined in a less beautiful way. When I heard that something like Fairtrade gold was coming onto the market in Great Britain, I was immediately interested. It took a year to set up certification in Belgium together with Fairtrade Belgium, but it was a very conscious choice to go for it".
Nele Braet from Wondelgem also took the step: "During my travels through Latin America I visited several mines. Even the small part that I was allowed to see as a tourist was very intense. The lack of air, that grabs you. But the conditions in which the miners live and work, that catches you even more". Anyone who, like the Flemish NGO Catapa, immerses himself in large-scale mining, quickly comes across equally catchy figures. That one golden ring is good for 20 tonnes of highly toxic waste and a consumption of 50,000 litres of fresh water, for example.
Artisanal gold miners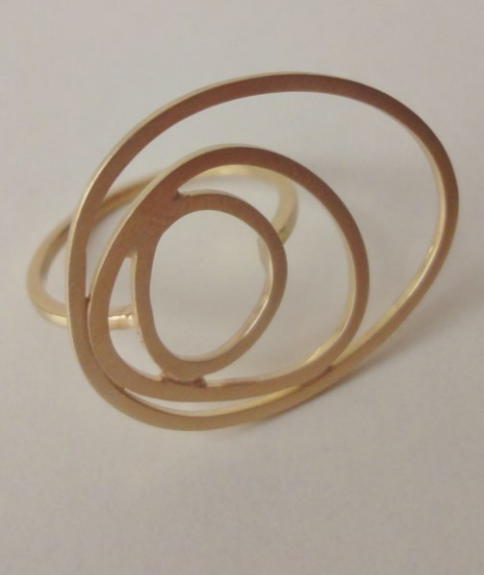 Today's gold rush is dominated by industrial mining giants who attack the landscape with their huge open-pit mines. The result is often violent conflicts with local communities who take their land and see their water polluted. In addition, however, there is a second reality: that of an estimated 15 million small-scale, 'artisanal' miners.
They are responsible for 10 to 15% of the world's gold production, at the cost of physical labours in unsafe, self-dug mining wells, often among toxic mercury vapours and with children working at an early age. The miners live in fear that the corridors will collapse and that they will be buried under the rubble. Drugs are often used to forget that fear. Production methods provoke neurological disorders (the gold is heated with mercury to merge it). And all this for a poor wage: one euro a day. Enough to keep our heads above water, but little hope for a better future. 
Things can be done differently. There are two labels for fair gold today: Fairmined and Fairtrade Gold. Cooperatives of artisanal gold miners that comply with a series of social and ecological criteria are eligible for certification. In return, they receive a higher price for their gold and an additional fair trade premium which they invest in the community.
Mercury-free

Today there are 11 cooperatives that can call their gold fair (8 certified Fairmined and 3 Fairtrade). One of them is SAMA, a cooperative of 600 diggers in eastern Uganda. In order to obtain certification, they went through a whole process, with an emphasis on reducing the use of mercury and phasing out child labour.
Since the beginning of 2017, SAMA has had the support of the Trade for Development Centre (TDC) to further strengthen the organisation and reduce dependency on middlemen by establishing direct contacts with European companies that want to work with fair gold. The aim is to make them an example for the region. Both ecologically, with the introduction of mercury-free production, and socially, when the first fair trade premiums are invested in the communities.
Wanted: a market
Belgium does not yet have fully certified companies or foundries, but there are 16 small designers and goldsmiths working with fair trade gold or silver. "It is absolutely important that there are more players. I don't make a difference with half a kilo a year", An Kindermans admits.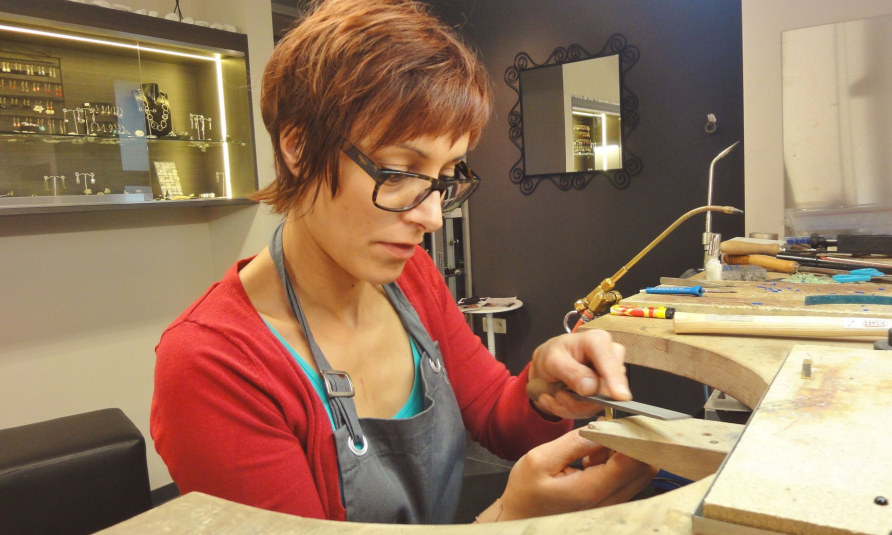 "Via Catapa, I came into contact with a number of Latin American miners. What stuck with me was the fact that they can only sell a small percentage of what they obtain under fair trade conditions, while they have invested heavily in the certification of their entire mine. For them, it is essential that the market grows, otherwise the costs outweigh the benefits and it no longer makes sense. Fair gold deserves a place in the market, like fair bananas that have been bought in supermarkets". On average, only 30% of certified gold is sold on fair-trade terms.
Known is loved
It is a slow process, says Nele Braet: "For the time being we are still limited in our possibilities. I am very open about that to my clients. About 20% of the wedding rings I sell are fair trade. The gold for this comes from the Peruvian cooperative MACDESA and I buy from a Dutch wholesaler. But I'm too small to cast myself, so the fair gold I deliver to the foundry sometimes ends up in a larger production of one hundred rings. Some customers find that regrettable, even though the support for the artisanal miners is the same. Those are the restrictions we have to work with for the time being. I also do not make semi-finished products and settings for precious stones myself and are often not yet available on a fair trade basis. But if demand increases, the opportunities will certainly increase.
The problem is not so much the cost price – for fair trade gold you pay a surcharge of 10 to 15% – but the unfamiliarity of the public. "I clearly got more questions after I had the opportunity at the Fair Fashion Fest in Ghent to advocate the cause of fair trade gold to a wider audience", Nele Braet testifies. "Just like last year, I received customers who explicitly referred to the headlines on fair trade gold that they had seen on television. I am convinced that fair gold has a bright future, provided that we succeed in raising awareness".
More info