Jules Clarysse started producing bath textiles on a very small scale more than 70 years ago. With an annual production of 20 million bath towels, 20% of which will be fair trade by 2014, Clarysse NV is today the market leader in Europe. Even during the crisis, Clarysse has continued to invest in sustainability.
The company is still in the hands of the Clarysse family. The two grandsons of Jules Clarysse, Luc and Bernard, now have the general management together with Peter Bauwens who is commercial director. "I started working here as a clerk 18 years ago after I applied for medicine," remembers Bauwens.
"In our sector we are the number one in the world in terms of sustainability," says Bauwens. "Sustainability has an ethical and an ecological component. About ten years ago we started offering towels made from fair trade cotton. A few years later we developed cradle to cradle towels". Cradle to cradle is a business model that aims to design products in such a way that they are safe and reusable from start to finish.
4 million fair towels
Clarysse deliberately does not charge a large surcharge for fair trade cotton towels. "Fair trade cotton yarn costs a little more than other cotton, but we do not charge any extra on top of the extra price of the yarn. We are volume players," Bauwens explains. "We don't want to make money by selling towels at a higher price. We want to make money by selling a lot of towels".
Just because our fair trade cotton towels are not much more expensive than our other towels, they are a great success," says Bauwens. "Currently, around 20% of Clarysse's turnover comes from the sale of fair trade towels. So we are talking about about 4 million towels. Just try to imagine how many containers of cotton they are".
Bauwens is very proud of the success of the fair trade towels. "We really believe in them. It is not a marketing story. It gives meaning to my life. We have a certain vision about sustainability. I could crawl into my attic room and write a book about it, but I won't make many cotton farmers happy with that. We have a product, so we can actually make something happen".
All the fair trade cotton that Clarysse uses comes from the West African country of Mali. "If we process hundreds of lorries of fair trade cotton, there will be a lot of cotton farmers in Mali who will benefit from it. I went there with my family a few years ago and saw how fair trade makes a difference for these farmers".
Transparency and purchase volumes
Nevertheless, Bauwens sees some problems with fair trade. "We do not buy our cotton directly from Malian farmers. We buy spun yarn from a spinning mill that is certified and that we trust 100%. But the links between the cotton from the farmers' cooperative and the cotton arriving in the port of Antwerp are not transparent enough. There are still quite a few traders among them.
"The second problem lies with retailers and consumers,' Bauwens continues. "Everyone wants to improve the world, but is not prepared to pay for it. Cotton farmers who produce fair cotton all complain that there is too little demand. That is partly the responsibility of the retailers. They all look at each other. But consumers, too, are more inclined to buy fair-trade coffee or bananas than fair-trade towels".
Continue to believe in sustainability
The financial and economic crisis was a difficult period for Clarysse. "Six years ago there were still six towel manufacturers in Belgium. We are the only ones to have survived the crisis. However, it did not make much difference," says Bauwens. "After three difficult years, the tide has turned. Now we have been growing for three years, both in terms of turnover and profit. I think that's because of our strategic plan, our perseverance, together with a dose of luck".
Even during the crisis, Clarysse continued to believe and invest in sustainability. "When things get difficult, you might dare to forget certain principles. Then it is easy to say that fair trade or cradle to cradle can wait. We deliberately did not say that. In the midst of a crisis, Princess Mathilde and Prince Philippe visited us. That was not easy, because we made a loss and did not know whether we would make it to next year. Without pretending, we continued to tell our positive story.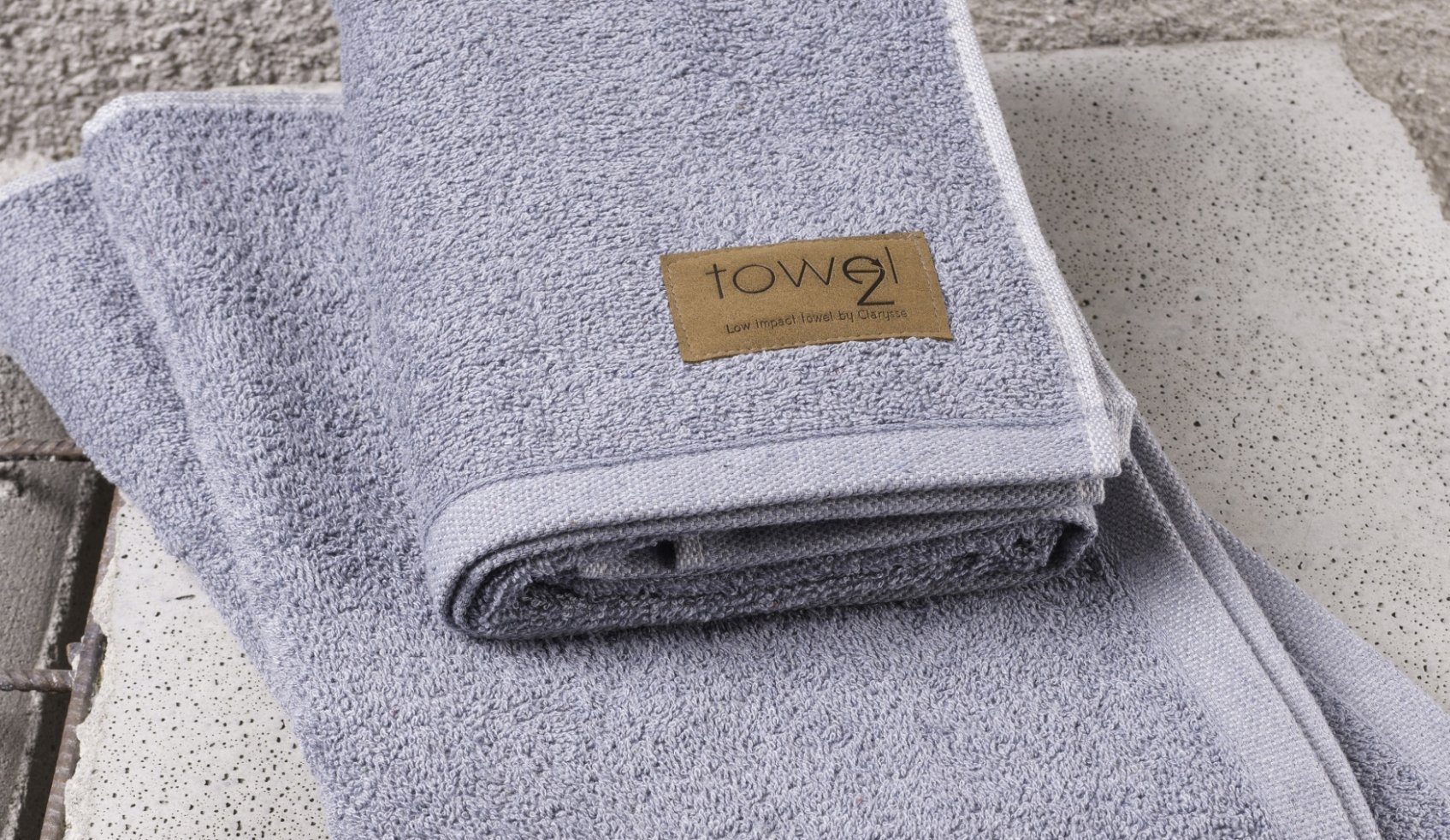 At the end of 2009, Clarysse won the cradle to cradle award from the Flemish government. "We were the most surprised in the audience. We had submitted a dossier, but at that time we were not yet actually working on biodegradable towels. Apparently they believed that we had the most growth potential. The money had to be spent on cradle to cradle research".
After two years of research, Clarysse brought a biodegradable towel onto the market. "Clarysse's towels are made of cotton, which is biodegradable in itself. The problem was with the dyes, the ready-made yarn and the label, which are not biodegradable. We had to find solutions to this problem". Clarysse tackles its cradle to cradle products in the same way as their fair trade products. "We believe in it, we don't do it for marketing purposes and we only charge a limited extra.
© Clarysse