Knitwear from Peruvian alpaca wool, throws made out of upcycled Indian saris, skilfully woven baskets from Kenya… the stylish products sold by Solid are really diverse. But they all have one thing in common: a positive impact for the people and communities who make all these unique items.
Solid vzw started out as a small-scale development project in Peru, but now also does a significant amount of trading. The organisation also continues to set up projects that address the needs of the local communities where it works.
Goal: make a difference for entire communities
As a non-profit organisation, Solid has a fairly broad scope, but people are at the heart of all their initiatives. "We do it for them," says sales and sustainability manager Inge Overmeer. "If we had to prioritise the 3 Ps – 'people, planet, profit' – people would definitely come first. Without losing sight of the other aspects, of course."
Solid runs a variety of projects. Some of them take a pure 'non-profit' approach, while others are social profit companies. The goal is always the same: to make a lasting, positive difference in local communities.
Social enterprises
Solid has its own craft workshops in Peru and India. These two social enterprises are independent, local companies, with the Belgian non-profit organisation as one of their shareholders. In Kenya, Solid works closely with a partner that shares the same philosophy: empowering women by commercialising their traditional craft.
Solid mainly produces for other brands but also has its own line of fair fashion and interior products, which customers can also buy online: Tales by Solid.
Fight against gender-based violence
In Peru, local Solid employees are committed to helping girls and women who are victims of sexual violence or at risk of being affected by it. They take part in prevention and awareness-raising in schools and healthcare centres, support teenage mothers and offer therapy. Solid also takes in young mothers who have nowhere to go.
Skills training
In the three countries where it operates, Solid organises a variety of training courses. These cover not only technical training – handicrafts, agriculture – but also personal and social skills, like building self-confidence, financial know-how and knowledge of their rights. The complete package to empower people to improve their standard of living themselves.
Looking for positive impact
Solid was founded in 2000 by a Belgian family working in the property sector. Wanting to give something back to society, they set up Solid as a foundation to provide financial support to all kinds of development projects.
Inge: "After a few years, the founders felt that they could have more impact if they started their own project. That got the ball rolling in Peru. Daughter Lyn Verelst – still our general manager today – had worked with the mobile school in the Ayacucho region. This was just after a resurgence in terrorist violence by The Shining Path. Our founders realised: we can make a real difference here."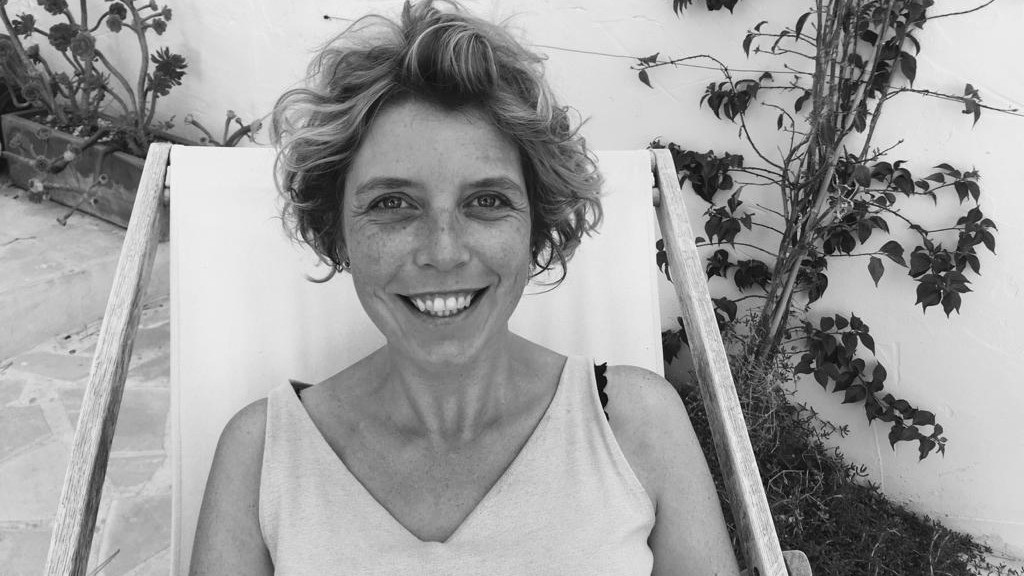 Inge came across Solid in 2006 when Solid Peru was founded. She started out as a volunteer. Today, Solid Peru is completely under Peruvian management, in the same way that the sister organisation in India is fully under Indian management.
Breaking the vicious circle
"Solid has always developed in an organic way, guided by the following: how can we help break the vicious circle of poverty? We look at what is needed and respond to what the local population teaches and offers us. This has led to completely different activities."
With financial support from companies – for example, for the last 11 years part of the turnover from A.S. Adventure's Ayacucho collection, private donations and subsidies (including from DGD) – Solid sets up social projects and training. The almost self-sufficient workshops offer fair employment opportunities, while the trading activities ensure a fair sales market.
Knitting workshop: work for 150 mums
"That's also how our knitting workshop in Peru was started in 2011. We saw: these families can't make ends meet, but there are women who can knit well and alpacas who provide plenty of wool. We started with 9 women. Today there are more than 150 and they knit entire fair fashion collections year after year, for example for a top brand such as LN Knits and sustainable retailers like A.S. Adventure and Jüttu (knitted accessories from their own brands Ayacucho and Nosho, ed.)," says Inge Overmeer.
The Peruvian knitting workshop is situated in the city of Ayacucho. As well as a workplace, it is also a safe second home for the women: many live in difficult circumstances, affected by domestic violence and alcohol abuse. In the workshop there are also social workers who they can always turn to. Women who wish to do so can also bring their young children to the nursery.
Knitters – stronger together
In the busiest periods, up to 200 women work in Solid Peru's knitting workshop. "We know each of these women personally: we know about their home situations and what's going on with them. That's why we offer them the flexibility to adapt their work schedule to their personal circumstances. For example, some want to be able to work more on their fields during certain periods. We therefore work with a pre-agreed and discussed fair price per finished piece of knitting."
The women at the knitting workshop are united in groups with an elected representative. They discuss their needs and concerns with the permanent employees who coordinate Solid Peru. "The workshop operates in an open and transparent way, taking everyone's opinion into account," explains Inge.
Who buys knitwear in summer?
Despite the success, it remains a challenge for Solid to make the knitting workshop profitable. "We are not yet able to provide all our knitting mums with a year-round income, simply because we sell much less knitwear in the spring and summer season. So this is something we're invested in: we're actively looking for fair customers in the southern hemisphere, who have their winter when it's summer here. We also try to level out the typical fashion seasons by selling more products under our own brand, Tales by Solid."
Solid is also looking into how it can improve its internal processes. "Fashion isn't an easy sector for that. The profit margins are small enough as it is and we refuse to deviate from our values. If we want to increase the impact for our knitters, we need to scale up. The same also goes for our producers in India and Kenya."
Upcycling in India: from vintage sari to stylish jacket
In 2016, Solid decided to extend what it had learned in Peru to other regions.
For example, they set up their own textile workshop in Ranchi, in North India. Here too, the organisation consciously opted for an agricultural region where there was a clear impact to be made. There are few facilities in Ranchi, the roads are bad, and when it comes to logistics, things don't always run smoothly. But the tribal women have exceptional weaving skills. For Solid, they upcycle thrown-away saris that would otherwise end up in landfills. They make unique throws, rugs, pillows and handmade jackets and kaftans from vintage sari fabrics (Tales by Solid, Bellerose and Jüttu).
"Just like in Peru, the human capital here is priceless. There's always a cultural difference, but with openness, patience and flexibility, you can make a connection."
Stable employer seeks customers
The workshop and sales are going well. But here too it remains a challenge to sell enough year in year out to remain a stable and honest employer.
"In order to be able to offer our producers more fair work and a sales market, we're going to work more closely with agents who sell our unique items to boutiques," says Inge.
"At the same time, we're building partnerships with existing brands. For a large Dutch wholesaler, we have baskets made from sari fabrics in the pipeline. And Bellerose's 2022 summer collection includes jackets made by our Indian weavers. Their customers clearly love the colourful, authentic craftsmanship: the jackets sold out in one day. In India they're now busy replenishing the stock. Fortunately, we also have them in our own online store."
Step by step to 100% socially responsible
Inge Overmeer is committed to the transparency of Solid's production and trade chains. "We know every step inside out. This makes our products completely kosher. There are some areas where we don't yet work completely 'sustainably', but we're aware of these and are taking action. What matters is that as a company you keep looking for ways to improve. Sustainability is a process: you don't wake up one morning and call it 'done'."
"For example, we know there's still room for improvement in packaging. Our knitwear from Peru doesn't yet come in ecological packaging. After a lot of searching, we found a suitable supplier, but then the minimum print run turned out to be far too big for us. So we'll keep looking.
We also aim for as little waste as possible. This has led to some nice 'zero-waste' products. From the saris – a recycled raw material in itself – that we transform in India, there are still leftovers, which we turn into hair scrunchies. There's also a shipment on its way from Peru containing handmade slippers made from surplus yarn from our production processes."
"What is sustainable?"
Solid Peru is fair trade certified by the World Fair Trade Organisation (WFTO). The Belgian non-profit organisation and the other sister companies are currently going through the process to extend this certification to the entire organisation. Nevertheless, Inge sometimes has mixed feelings about sustainability certification.
"On the one hand, certification ensures that you critically examine your own organisation and it objectively demonstrates that you act sustainably. On the other hand, there are so many labels today that no one knows what they actually mean. This makes them less valuable. Also, this kind of certification costs money and it's impossible to have them all."
"Fair trade, sustainability, responsible production… all nice words, but I often also see them being misused. Brands understand whatever they want by them, and some engage in outright greenwashing. I'm not going to claim that we're already 100% sustainable, but we're working on it every day.
We aim for a balance between people, planet and profit without losing sight of our purpose.
An example: let's say a customer wants to place a big order but our price is too high. We will never mess with our workers' wages, so we look for other ways to cut costs. In order to bring in a lot of work for our producers, we will then suggest, for example, using a cheaper yarn that contains slightly less alpaca wool, but is of course still harmless."
Growing interest in sustainable trade
At Solid they like to look at the future in a positive way. Inge: "Although you can sometimes wonder about the use of the word 'sustainability', I clearly see more interest in sustainable trade than when we started out. Both from companies and consumers.
I had somehow hoped that the coronavirus crisis would make people think even more about how the world works. But we have to be realistic: you can't expect everyone to find out everything there is to know about every product they buy. But we really do notice that there's a growing interest."
Want to know more about Solid, their products and many social projects? Take a look at their website or follow solid.crafts on Instagram!
Text: Griet Rebrey
Photos:
Main image: SC: artisans and surroundings – Hadithi
Solid Crafts: India, Bie Noé
SG Inge Overmeer
Peru_Solid – Isabel Corthier
Tales by Solid – Tracey – Jasper Blue
Solid Crafts – Kantha Jacket – Marijke Jans
Solid Crafts – Artisans and surroundings – Hadithi