Kimberley Process, Council for Responsible Jewellery Practices, as well as the Diamond and Development Initiative and its Maendeleo label used by the Belgian company My Fair Diamond, the TDC looks at various initiatives aimed at breaking the link between the diamond trade and social misery.
The best-known examples: Angola, Liberia, Sierra Leone and Congo. In an attempt to stop these practices, the United Nations adopted several resolutions against the trade in 'blood diamonds' and in 2003 the Kimberley Process Certification Scheme was baptised. As a result, the proportion of conflict diamonds in world production has fallen sharply. However, a number of NGOs initially involved in the Kimberley Process have now left, mainly because the definition of 'conflict diamonds' is far too narrow. Many players within the industry, including the Antwerp World Diamond Centre, the umbrella organisation of the Antwerp diamond industry, are aware of the sector's image problem and therefore support the reform agenda within the Kimberley Process. In addition, the Antwerp World Diamond Centre also works to improve the application of due diligence principles in the standards of the Responsible Jewellery Council and fully supports the Diamond Development Initiative, a Canadian NGO that worked for years on the Maendaleo Diamond Standards, a quality mark with social and ecological criteria for small-scale projects in mining communities. Incidentally, the first buyer of Maendaleeo diamonds was the Belgian initiative My Fair Diamond.
What is a diamond?
Diamond is a mineral that consists of only one element, carbon. Millions of years of extreme pressure and heat are needed to crystallize carbon into rough diamonds deep beneath the earth's surface. This happened in Canada and Russia, but especially in Africa. As far as we know, diamonds are the hardest material found in nature.
Extraction takes place either via deep sea mines or in river beds or on the ocean floor. This is largely done by industrial mining companies of which De Beers is undoubtedly the largest and best-known. A small percentage of rough diamonds, estimated at 15 to 20% of the total, are 'by hand' mined by artisanal miners, as is the case with gold.  
86% of all rough diamonds are traded on the largest diamond market in the world, that of Antwerp. Only a small part is also cut there, more than 90% goes to India for this purpose. Afterwards, about half return to find their way to jewellers and consumers in the same diamond market. 
Rough diamonds have to be cut to break the light. Afterwards, a stone is left with a brilliance and colour play that is judged on different criteria (the 4 C's): cut (cut), carat (weight), clarity (purity) and colour (colour). With the Kimberley Process Certification Scheme and other standards, companies would like to add a fifth C: 'clean'. Meanwhile, there are also lab-cultivated or synthetic diamonds, which may compete with rough diamonds in the future.
Kimberley Process Certification Scheme
At the turn of the century, governments, industry and NGOs in Kimberley, South Africa, sat together to discuss how to stop the bloody effects of the trade in conflict diamonds. This led to the certification scheme known as the Kimberley Process Certification Scheme (KP) in 2003. Today, 82 countries are involved, including all major players in the diamond world. Together with the industry, represented by the World Diamond Council, they are committed to trading only certified diamonds. With success, because, according to the industry, diamonds are now one of the best controlled raw materials in the world. In 2000, it was estimated that conflict diamonds accounted for 15% of the world trade; today, more than 99.8% of all diamonds produced are certified by the KP. When a civil war broke out in the Central African Republic in 2013, the KP reacted by excluding the country.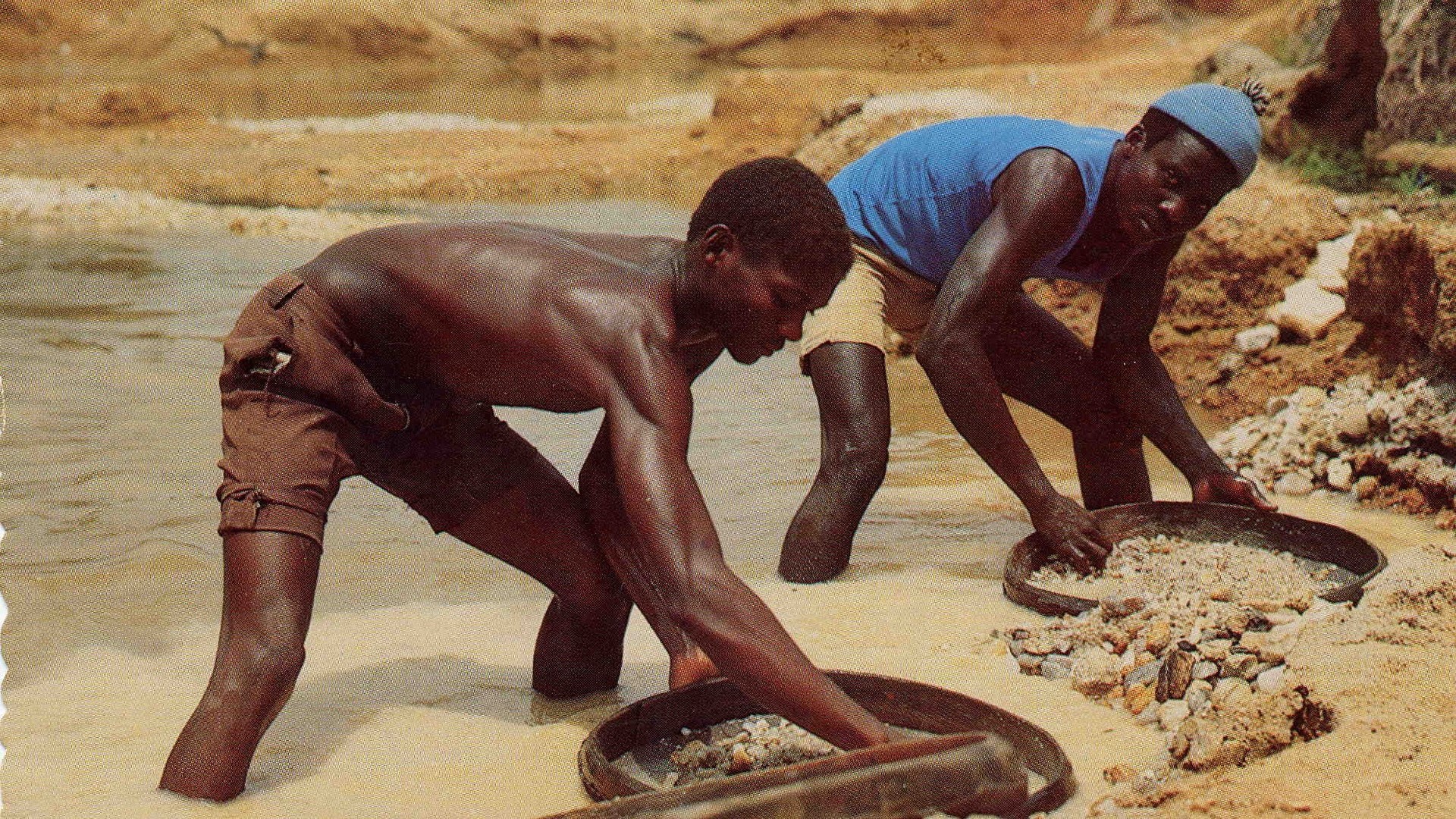 The NGOs that had raised the issue of blood diamonds also initially joined the Kimberley Process as 'watchdogs'. But in 2011, the British NGO Global Witness found peace after certificates were issued to diamonds from the Marange region in Zimbabwe. Mugabe's troops had killed over 200 miners during the violent storming of the area, but according to the KP's definition, conflict diamonds are 'diamonds the proceeds of which are used by rebel movements to overthrow legitimate governments'. Mugabe was not a rebel leader, but … President. For him, the revenues from the diamond trade were the perfect means to keep his regime afloat.
The Zimbabwean example exposes a second sore point of the KP: countries that do not keep to the agreements can only be punished if all other Member States agree to the sanctions. On top of that, the Kimberley definition says nothing about the circumstances in which the diamonds were mined. Hellish working conditions, child labour, slave labour or ecological disasters are not criteria for refusing a certificate. When the Canadian NGO IMPACT was able to prove that diamonds from the Central African Republic still found their way to Antwerp and Dubai via smuggling to Cameroon, they too stopped looking at it in 2017: "The certificate has lost all legitimacy. The internal controls carried out by governments are not sufficient to ensure a conflict-free, legal and clean supply chain of diamonds. Consumers are being misled about where their purchased diamonds come from". Certificates are not given to individual stones, but to large batches of rough diamonds. Important industry players such as De Beers therefore argue for improved vertical traceability through blockchain technology (digital databases).
Meanwhile, the KP has been working internally for many years on reforms, including the search for a more comprehensive definition of the term 'conflict diamond'. Especially Canada, the World Diamond Council and the Civil Society Coalition – with besides 10 African NGOs and action groups after the departure of Global Witness and IMPACT only the Belgian IPIS – are working hard for the inclusion of human rights violations and ecological damage in the system. But there is great resistance from some African countries. Apparently, they fear to lose market share in a formulation towards more 'ethical diamonds'. In March 2019 the NGOs therefore called on the United Nations to get more involved in the reform process, "so that KP does not remain a talking shop and a painful abuse of consumer confidence".
Global Witness: globalwitness.org
Impact: impacttransform.org
IPIS: ipisresearch.be
Responsible Jewellery Council
Most companies active in the diamond sector are today also members of the Responsible Jewellery Council (RJC). This initiative, launched in 2004, aims to boost consumer confidence in the gold, diamond and jewellery industries by encouraging companies to be more responsible. The international organisation now has more than 1000 members active throughout the chain. They can be certified by RJC on the basis of a mandatory standard (Code of Practices, adapted in 2019) and a second, optional standard (Chain of Custody, only for gold and platinum). At the beginning of 2018, only 48 members were certified for their Chain of Custody.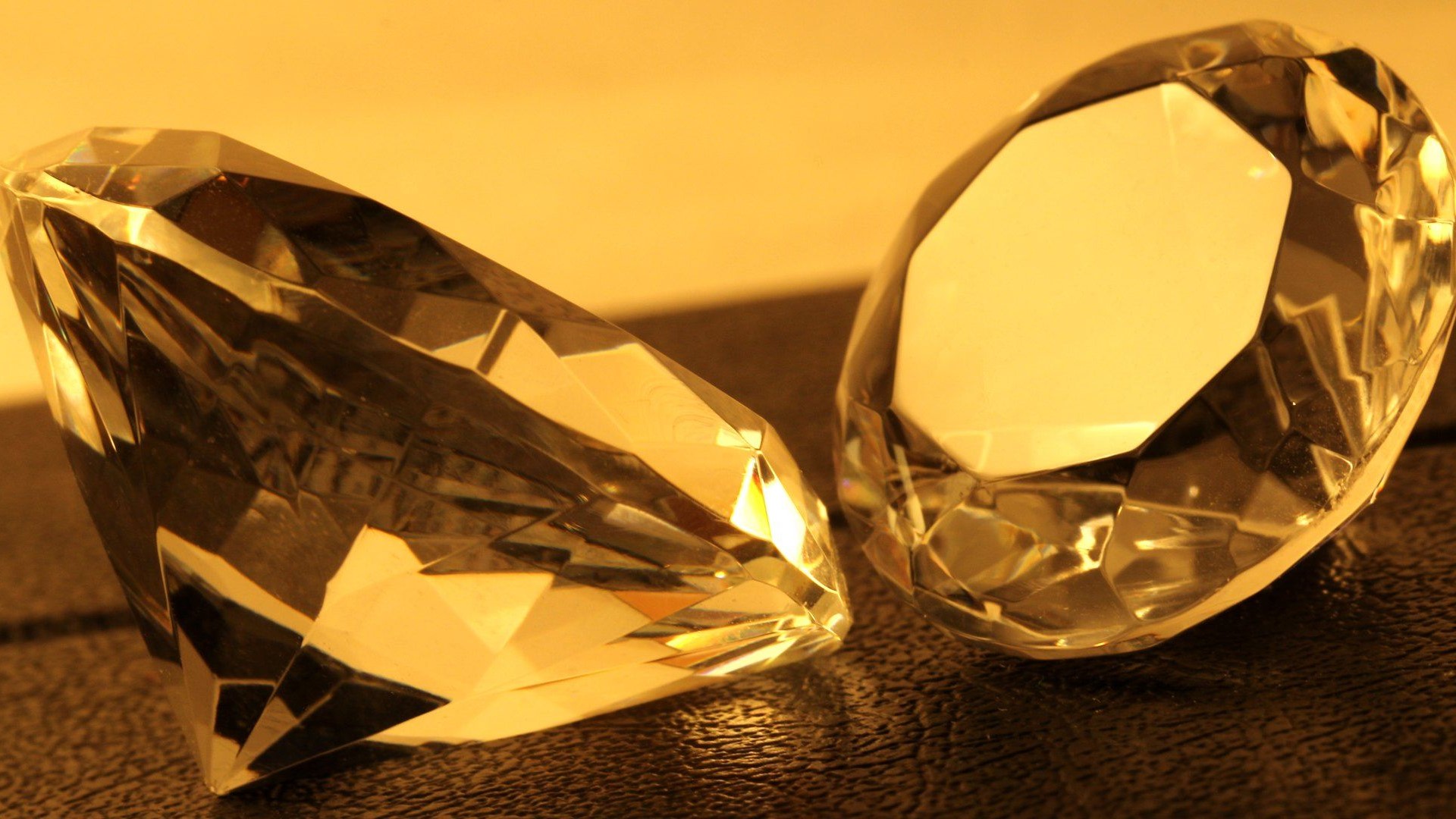 A Human Rights Watch (HRW) report concluded in 2018 that "membership of RJC is no guarantee that gold or diamonds have been ethically mined or traded because not only the standards, but especially the audit systems are weak". HRW therefore calls on RJC to continue to work towards a better application of the principle of the 'duty of care' (due diligence), elaborated by the Organisation for Economic Cooperation and Development (OECD). This means that companies take measures to limit risks in the field of human rights, environment and health within their supply chain. But above all, HRW calls on the sector to communicate more transparently. Today, only insignificant summaries of the RJC audits are available to the public. More and more companies understand these concerns and are taking steps towards more self-research within their supply chain and more transparency. Examples include Kalahari Dream (Botswana) and CanadaMark.
Human Rights Watch
Kalahari Dream : kalaharidream.com
CanadaMark: www.canadamark.com
Antwerp World Diamond Centre
To combat the negative image of the diamond world, the Antwerp World Diamond Centre (AWDC), the umbrella organisation of the Antwerp diamond sector, published its second sustainability report in 2018. This states that the sector only has a future if the 4 Cs of a diamond (carat, colour, cut and clarity) are complemented by a fifth C: that of commitment to Compliance and CSR (Corporate Social Responsibility). That is why the United Nations' Sustainable Development Goals (SDGs) were also used as guidelines for writing the report.
In the first place, AWDC is committed to the full reform agenda within the Kimberley Process. Ari Epstein, CEO of AWDC: "We remain committed to phased but ambitious reform. Consumers not only expect diamonds to be conflict-free, they also want us to have a positive impact in the areas where rough diamonds are mined". That is why AWDC also organises training courses for managers from diamond producing countries and supports an improved application of due diligence principles in the new standard of the Responsible Jewellery Council.
In addition, AWDC is also one of the supporting partners of the Diamond Development Initiative (DDI) with its Maendaleo Standards and is working on a project to set up a direct, ethical chain from mining communities in Guinea by analogy with My Fair Diamond.  
Diamond Development Initiative
It is estimated that 15 to 20% of the total volume of diamonds traded is mined by artisanal miners. Together, these are about 1.5 million Africans – and to a lesser extent Latin Americans – who do hard, dirty and dangerous work in exchange for extreme poverty. They often stand in stagnant water all day, looking for the proverbial pin in the haystack. Those who are lucky enough to find something are then faced with exploitation and sometimes violence.
So much for the description of the situation by the Diamond Development Initiative (DDI), a Canadian-based NGO supported by academia, governments and major players in the diamond world (such as De Beers or the Antwerp World Diamond Centre). Since 2005 they have been working to transform this kind of 'informal' fog into 'formal' economic activities. In this way employees are given "access to information and tools to work with dignity within thriving, self-sufficient communities". DDI supports projects to give miners and local traders a legal status and to set up associations and cooperatives. These can then be supported with training on safer and more sustainable mining techniques, with educational initiatives for miners' children and projects to rehabilitate the area after a site has been exhausted and allow agriculture to resume.
In April 2019, DDI officially launched its Maendeleo Diamond Standards (MDS) after years of testing in various mining communities in Sierra Leone. Maendeleo' is Swahili for 'development and progress'. Maendeleo diamonds are certified diamonds from conflict-free zones (recognised by the Kimberley Process) that have been mined by small-scale miners and meet a range of social and environmental criteria. By making these diamonds traceable, they can also meet consumer demand for more ethics in the sector. The industry, through the President of the World Diamond Council, has repeatedly welcomed this step.
The first Maendaleodiamonds were purchased at the end of 2017 by the Belgian My Fair Diamond project.
My Fair Diamond
My Fair Diamond is a project set up in 2015 by two Belgian entrepreneurs who advised companies on ethical and socially responsible business practices under the name CAP Source. They looked for ethics in the diamond chain and ended up at Farandu, an artisanal mine in Sierra Leone where the Diamond Development Initiative is also active. "We went there ourselves and selected and purchased the diamonds under the criteria of the Maendaleo Standards," says Marie d'Huart, one of the initiators. "In this way, we can be sure that added value is created for local communities and families, there is a fair wage and no forced or child labour.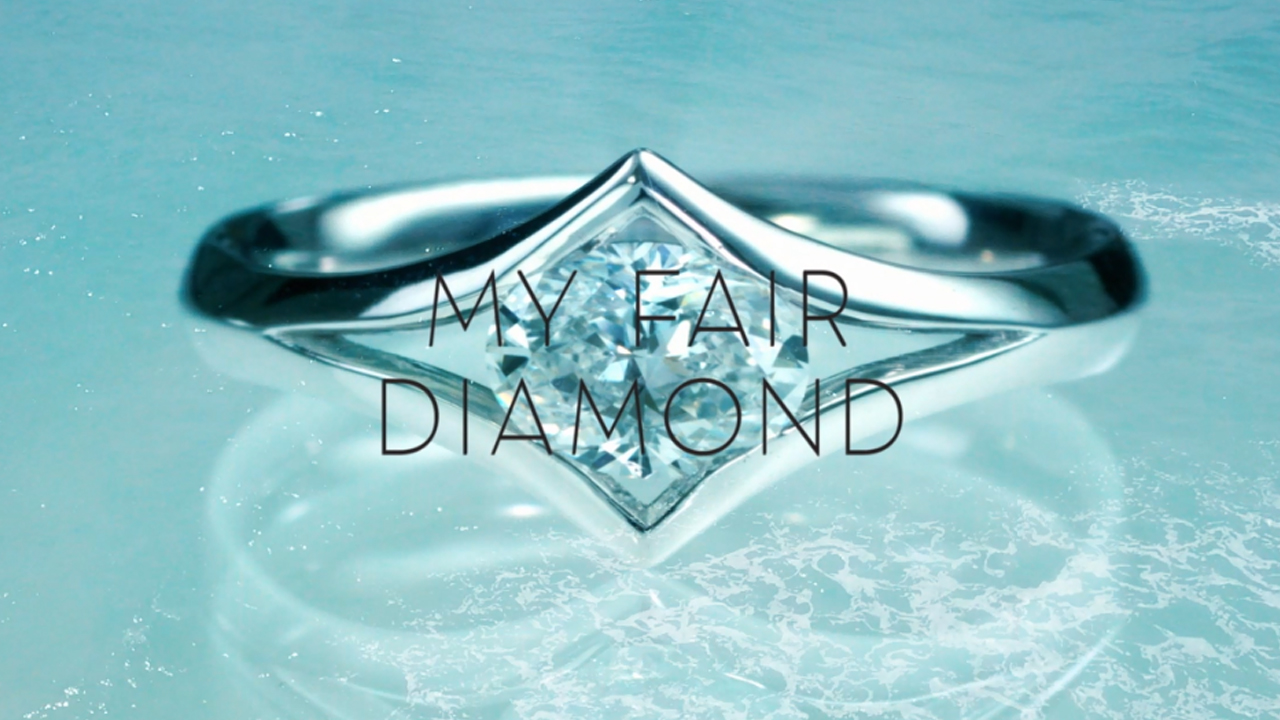 We have had the rings in which the diamonds are processed made from Fairmined gold in order to emphasise our support for ethical small-scale mines. The step from advice to production was a great adventure for us. Some declared us crazy and thought it would not work. But we are addressing a niche audience that does want change, and that niche is growing.
Pictures
Head: Danze26
1. James St John
2. Oregonians Against Trafficking Humans OATH
4 and 5. My Fair Diamond