More than 22 million kilos of sugar products left the Candico factory in Merksem near Antwerp last year. Almost half of these were labelled Fairtrade. The factory, which employs 78 people, packs cane sugar imported via the port of Antwerp and also makes candy sugar.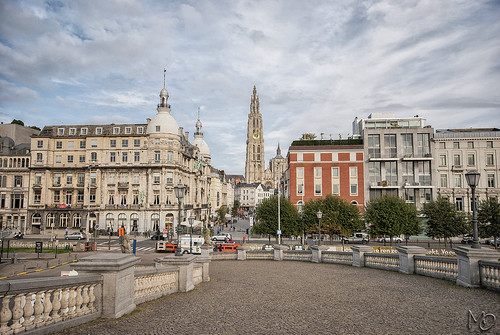 Antwerp has a long tradition of sugar production and processing. De Suikerrui owes its name to the more than one hundred sugar confectioners who settled in the area between the Grote Markt and the quay at the beginning of the 16th century. The first sugar refinery in Antwerp was built in 1508. These refineries purified the raw cane sugar and turned it into candy sugar, a luxury product. Until the 19th century, all sugar was extracted from sugar cane from distant countries. During the Napoleonic Wars, imports of overseas products were halted as a result of the continental blockade. At that time, the sugar industry began to produce beet sugar.
Over the centuries, the number of candy factories in Antwerp has been greatly reduced. In 1935, four refineries decided to join forces under the Candico company. "Today, we still use the same recipe for our candy sugar as the first refineries in the 16th century. Only candy sugar is now produced from beet sugar," says Isabelle Roelandts, Communications & Governmental Relations Manager of the Tiense Suikerrafinaderij, to which Candico has belonged since 1969.
Pioneer
Candico has cane sugar products and candy sugar products. The cane sugar is either organic or Fairtrade*. When Fairtrade International decided in 2002 to consider cane sugar as a product category, allowing cane sugar to carry the Fairtrade label from now on, Candico was the first to jump on the bandwagon. "That fair trade is also anchored in our relationship with Belgian beet growers," says Roelandts. "It is important for us to build sustainable relationships with our planters, both in Belgium and elsewhere. The message is to strive for a win-win situation together".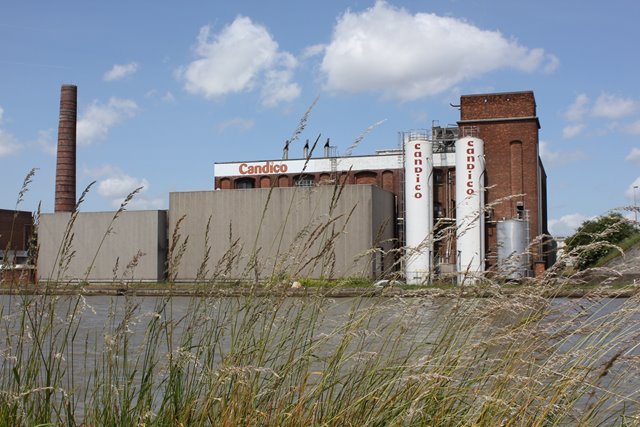 "When we wanted to sell Fairtrade labelled cane sugar, several of the farmers in the South got themselves certified. Since we already had a good relationship with some farmers, it went very smoothly. For them, the changeover was also advantageous, because it provided extra money for their community. We also found through a visit on the ground that fair trade really makes a difference for the farmers we work with in Mauritius, Malawi and Zambia, for example".
Indispensable
"We felt there was a demand for fair trade. Not only from ordinary consumers, but also from industry. Fair trade chocolate producers, for example, need fair trade sugar, because that is one of the main ingredients," says Roelandts. "After the launch in 2002, we saw that our Fairtrade range was successful. Sales increased year after year and now it has been stable for a few years. You can see that there are people who are specifically looking for fair trade or organic".

In 2008, the entire range of Candico cane sugar products was certified Fairtrade. Two years later, Candico launched a new range of organic cane sugar. "We notice that organic and fair trade appeal to two different consumer groups. With organic cane sugar, the ecological aspect is especially important for the consumer. Ecological criteria are also linked to the Fairtrade certification process, but consumers tend to associate fair trade with the social aspect".
Fair trade story
Since 1989, the Tiense Suikerraffinaderij has been a member of the German Südzucker Group. "We are trying to extend the fair trade story not only within Candico, but throughout the Südzucker group," says Roelandts. "Fair trade Candico brand sugar is only marketed in Belgium and Luxembourg, but we also market Fair trade sugar to other members of the group under their brand name. Initially, at Candico, we had someone who was fully involved in the contacts with Fairtrade International and the farmers in the South and their conversion to organic or Fairtrade. In the meantime, he is retired and all Fairtrade contacts are at group level.
Candico's sugar cane production takes place in the countries where the sugar cane is grown. The sugar cane farmers are united in cooperatives and jointly supply a factory. "This is where the sugar cane is pressed, leaving a kind of juice," explains Roelandts. "That juice is crystallized by boiling it several times. The water evaporates and a syrup is formed which becomes thicker and thicker. Then, by swirling the syrup in a centrifuge, the sugar crystals are separated from the water. This is the same production process as beet sugar. Bulk cane sugar arrives in the port of Antwerp. Most of it is packaged in our factory in Merksem and a small part is further purified into white cane sugar".
1 euro per year

Last year, the Tiense Suikerraffinaderij sold 165 different products under the brand name Candico. Of these, 34 product references were labelled Fairtrade.
"A pack of one kilo of cane sugar is counted as another reference than a pack of half a kilo. For retail, we have a limited range of lumps, plain cane sugar and white cane sugar, but we also supply other products for industry".
Fair trade cane sugar is often slightly more expensive than ordinary cane sugar. "But that's really not that much different from ordinary cane sugar. We have calculated that a consumer who drinks three cups of coffee a day and consumes one lump of Fair trade cane sugar sweetly pays less than EUR 1 more per year. So, if it doesn't cost that much more, Fair Trade is a logical choice.
© Candico