Just a few metres from Leuven station, you can book your dream trip at the Reispunt travel agency and savour a fair trade 'petit noir' right afterwards at the adjacent Fair Trade coffee shop. While the travel agency offers literally something for everyone, it is Tierra's nature trips in particular that stand out in the brochure printed in vegetable-based ink.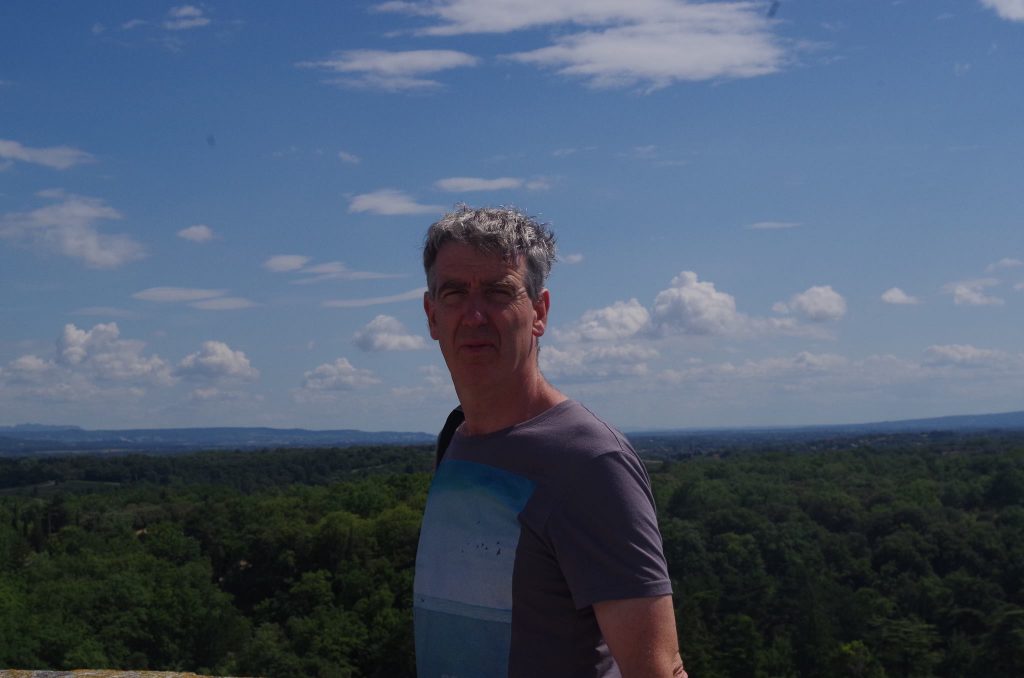 Tierra was created twenty years ago, with the aim of filling a gap in the offer of the travel agencies of the time. The founder and manager, Willy Paquay, tells us the story of this organisation: "At the time, no tour operator organised nature trips. As it was not necessary to hold a licence at that time, we started our activities as a non-profit organisation in collaboration with another travel agency. Our partner sold our trips and we took care of their promotion and organisation. "At that time, Tierra's offer consisted of small theme weekends, in partnership with the magazine Feeling, on the 'Sounds of the Forest'. "And the only motto was the experience of nature: entering the forest in the middle of the night and listening to all the audible sounds. »
"Over the years, weekends have gradually evolved, in collaboration with Wielewaal, the future Natuurpunt, towards trips to Europe and faraway destinations. From the outset, Tierra took care of group trips to discover birds and nature around the world for Natuurpunt members. Since then, group trips organised with a freelance nature guide – possibly combined with a local guide – have been our main activity. Subsequently, trips combining nature, culture and knowledge of local people have been added. And we also provide packages for individual travellers. The trend is no longer towards group trips, but rather trips with family, friends or couples. Willy Paquay sums it up: "People want to follow this trend, but without having to 'pin' a whole trip themselves".
From safari to anti-whaling campaign
Sober but comfortable charm hotels as accommodation, no overly strenuous walks or adventurous programmes: Tierra makes every effort to spend as much time as possible observing nature. "You automatically attract an older target group. Group travel for people over 50 is our speciality. With Wielewaal we traditionally travelled in large groups by bus. In the meantime, Tierra is holding on to a small travel group of up to sixteen people for European journeys and twelve travellers for distant destinations. We keep the groups limited partly for reasons of sustainability, but also to fully enjoy nature. Local villages stand much less on stilts when a select group is staying there than when travelling in large numbers," Paquay explains. What's more, it makes local travel much easier to arrange. Although walking is usually central, the minibus is a logical and practical choice to travel around. "Everything depends on the destination: in Extremadura, Spain, we stay in one place for a whole week because we can reach a lot of places of interest from there. In Romania, on the other hand, we stay on a hotel boat in a delta area that moves at night each time".
Paquay affirms that sustainable tourism is not self-evident: "In fact, sustainable travel equals staying at home. In this respect, Tierra has opted for the pragmatic approach. You can't ignore the fact that there is a lot of travel. We try to use this reality to give certain values and ideas to the traveller, so that he not only learns something but also has a good time at the same time. After all, by enjoying nature, you also get respect for it. In nature there are in any case some self-evident rules that you have to follow, such as keeping away from animals, not disturbing animals, staying on the paths and not entering certain areas during the breeding season. Concrete examples are whale and other safaris: although many people want to get as close to the animals as possible in order to photograph them, we keep our legs stiff and stay at a distance. Our travel guides, who by the way are involved in nature management or work at Natuurpunt on a daily basis, have a big responsibility in this respect". In some cases Tierra goes a step further. "Since Iceland is one of our destinations and whaling still occurs there, we have campaigned internationally in the past with WWF and some other tour operators to put pressure on the government. Iceland is very popular with travellers, so instead of a boycott, we chose to support responsible whale watching and organise petitions".
For Paquay, sustainable tourism goes beyond the ecological aspect. The local economy and population are also important factors to take into account. "We only work with guides who know the destination inside out. Our man in Indonesia, for example, speaks local dialects as well as the Bahasa, which enables him to work with local contacts and better monitor what happens to the income. For distant destinations we are always looking for local partners – our Portuguese partner is similar to Natuurpunt – who share our philosophy. They are responsible for accommodation and transport. Large concerns are out of the question. Another form of sustainability, according to Paquay, is paying attention to the local cuisine. "Often people hold on too hard to the kitchen they are used to. In Indonesia, the tour leader and the group will buy fish at a local market, which is then prepared in a local restaurant in the traditional way. In this way you not only get to know a country by looking at it, but also by literally tasting it".
Pragmatism and respect
According to Paquay, it is up to governments to ensure sustainable tourism. "For example, aviation fuel is still not taxed. You cannot leave that to private initiatives of customers who want to travel consciously. If you want a fair price for a ticket, you have to pass on that tax. The rise of low-cost airlines has led to price distortions. That is today's reality and as a company you have to take that into account", says the realistic business manager. "The Flemish market is too small for a travel organisation that would only focus on idealistic and sustainable travellers.
As a result of the economic crisis, Tierra has suffered a setback for its distant destinations. "People have perceptibly changed their behaviour: they travel less far and organise more themselves. For example, they travel to the South of France by car. Nevertheless, this evolution is turning again in the meantime". In addition to the financial aspect, the ever-increasing use of the Internet and the ease of use of travel websites also play a major role. "People are increasingly taking on research and local contacts can also be reached online. It is then the task of a travel agency to profile itself as a company that offers a certain service. You can easily book a snow or beach holiday yourself, unlike a trip to Ethiopia. That's where we want to make a difference.
Marterlarenlaan 24
3010 Leuven
Tel: 016 25 56 16