The winners of the first edition of the Brussels Be Fair Awards have been announced. The 2022 edition recognises public services in the Brussels-Capital Region that encourage the public to consume fair trade products in Brussels. The municipality of Jette and the City of Brussels were presented with an award by Pascal Smet.
The competition is part of the 'Make Brussels a Fair Trade Region' campaign that the Brussels-Capital Region joined a year ago. The Brussels Be Fair Awards 2022 play a key role in this campaign by rewarding public services for their contribution.
The winners were announced during an awards ceremony in the Parliament of the Brussels-Capital Region on 12 May 2022. The jury handed out two trophies that had been specially designed for the occasion.
The Best Fair Buyer 2022 went to the municipality of Jette for offering the greatest variety and quantity of fair trade products to its employees and users in 2021. The jury wanted to highlight the wide range of fair trade products offered by the municipality of Jette, as well as to the transversality and the involvement of the different municipal services, which are led by an efficient steering committee and clear objectives.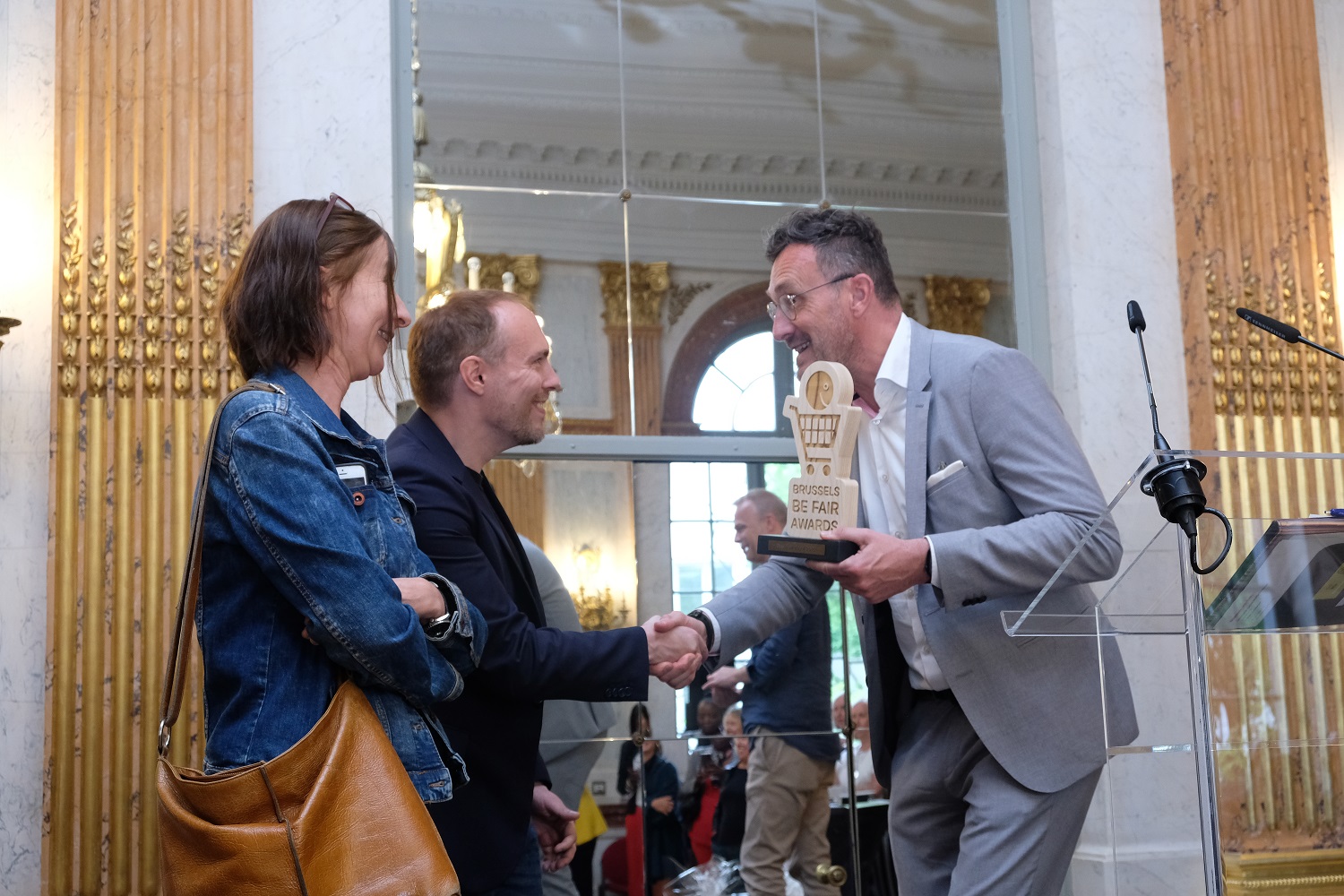 The Best Fair Speaker 2022 went to the City of Brussels, the public service that was most active in getting its employees and users and, indirectly, other citizens interested in fair trade products in 2021. The jury was particularly impressed by the number of awareness-raising campaigns organised by the City of Brussels: a conference, breakfast, evening debate, documentary, call for projects for associations committed to fair trade, involvement of municipal staff and services, etc.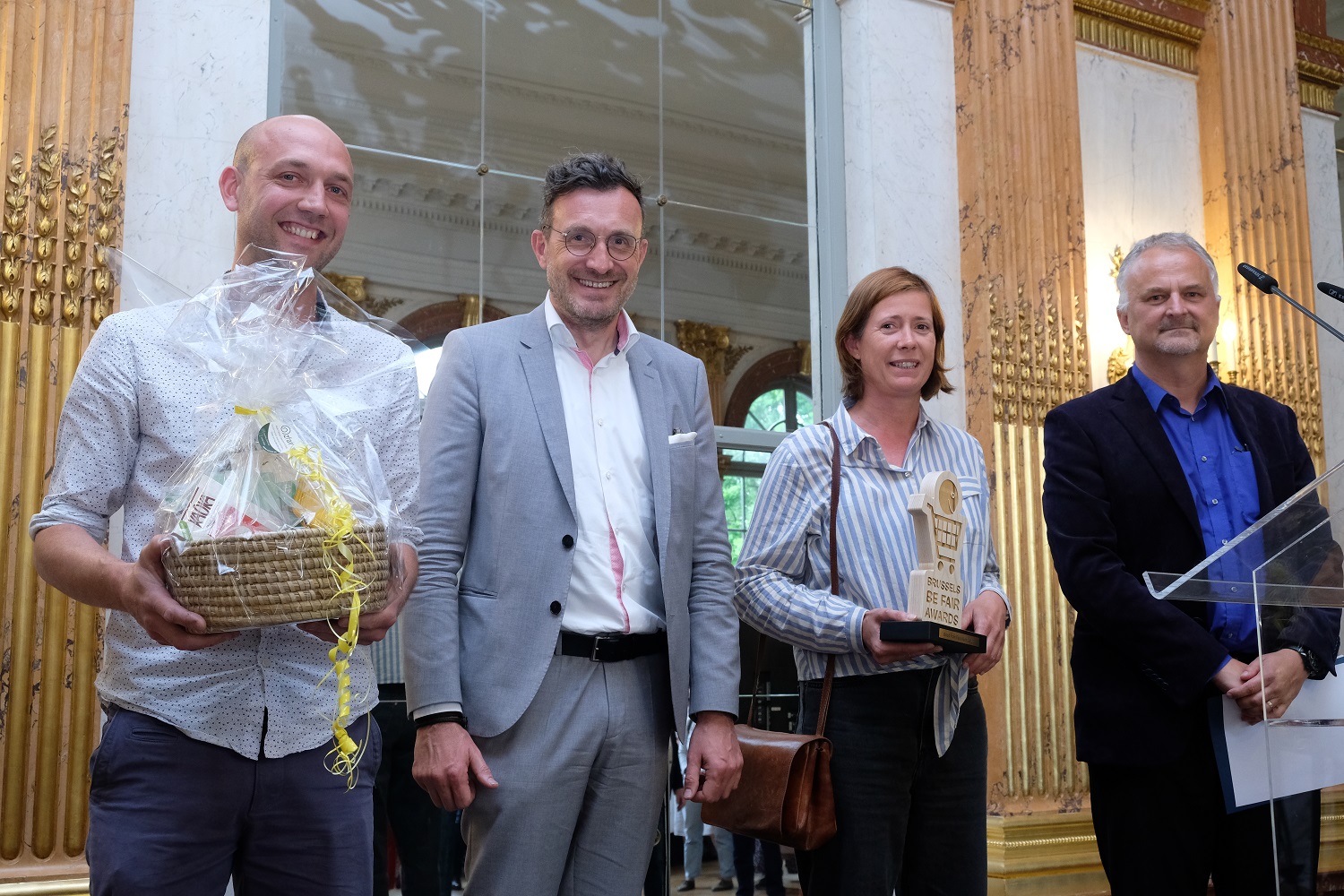 The jury would also like to thank the other candidates for all their efforts, especially for buying fair trade products, and fair trade coffee in particular. The jury encourages them to enter the next edition of the competition in 2023.
The awards were presented by Pascal Smet, Brussels State Secretary for Development Cooperation and Foreign Trade, who congratulated all the regional public services for their efforts and emphasised the importance of the kind of trade where ethical, social and environmental factors go hand in hand.
Pison Kukundakwe, representative of Ankole Coffee Producers Cooperative Union Limited from Uganda, who was also present at the awards ceremony, emphasised the importance of environmental factors in the fair trade system:
"The fair trade system has really had a major impact on our coffee producers. Most people have already heard of the fair trade premium and a minimum price, but forget that fair trade projects must also meet ecological criteria. The respect for these criteria and the use of the premium to adapt to climate change makes coffee producers more resilient. Therefore, choosing fair trade coffee has a positive impact on farmers' incomes, as well as on their protection and confidence in the markets. This in turn means that they are better able to cope with the consequences of climate change."