Kalani's household linen is both organic and fair trade. It is one of the few textile brands in the world that knows exactly where the cotton for its household linen comes from. Founder Bruno Van Steenberghe talks about his commitment to farmers in India, about his concern for the environment, and the health of his customers.
What does "Kalani" stand for? "Kalani" is a brand of bed and bathroom linen that is good quality, organic and ethical, all at the same time. This is something that is really complicated to achieve for textiles (see our interview with Chloé Mikolajczak from Fashion Revolution). The brand was created by Bruno Van Steenberghe: "I worked in the clothing industry for 20 years, 12 of which in the classical textile sector. By the end of that career I was responsible for the purchasing and quality department. One of the aspects of this was CSR ('Corporate Social Responsibility' – ed.) We met 'the minimum requirement' of this, and there were hardly any organic products." After the SME he worked for was bought out by a large group, Bruno left the company: "The short-term policy, the presence of investment funds, the imposed pace, etc. didn't sit right with me. I could no longer respect my own values with these kinds of demands."
A high-quality product that is also still affordable
But Bruno is not turning his back on the opportunities in the sector. On the contrary, he believes in it more than ever: After several years of thinking, teaching himself, and gaining additional professional experience at a company with a more sustainable approach, he finally launched Kalani in 2016. "But I already had the idea for it back in 2012. The story went like this: I came back from a trip and said to myself that the market didn't offer any bed linen made of cotton that was both organic and fair trade. I then did some market research and it turned out that this kind of product did exist, but that it was difficult to find and not always good quality."
 The sector is divided into two extremes: "At one end, there is the cheap bed linen that you find in supermarkets and at that big blue-and-yellow Swedish brand. At the other end, you have the very expensive, high-quality bed linen. Between those two extremes the price can range from four to even seven times as much! And there is hardly any mid-range." For most people, the high-end of the range is unaffordable: "Not everyone can shell out 400 euros for a duvet cover, two pillowcases, and a fitted sheet. And even then there's no guarantee you'll get an organic and fair product for that price."
Bruno wants to tackle both challenges at the same time: "I wanted top-quality, super comfortable, affordable linen, all organically made, without chemicals, and where the cotton producers receive a fair wage. To achieve that, we focus on the short chain: We work together with a factory and our producers, without intermediaries, neither for supply nor for sales. We sell through our online store. This means that we can sell the same quality product two to three times cheaper." On the Kalani website, a diagram shows who earns what  at every step of the brand's production chain: "We want to be completely transparent. For every hundred euros you spend, this diagram shows you where your money is going and where it would have gone in the traditional textile sector."
No middlemen and no more retail sales
This means that we no longer sell through physical stores: "Our studies show very clearly that if you don't go through stores, you save half the selling price. I am definitely a fan of buying locally, and like to go to my local butcher and bakery. But I find that for some products it makes no sense to drive your car to a department store and spend two hours there, to then return empty handed because you forgot to take the measurements of your duvet with you."
If you still prefer to see (and be able to feel) Kalani's products before you buy, you still can: "We have a kind of sales corner at the Yuman department store in Brussels. And you can also visit our office by appointment." Bruno insists that Kalani's aim is not to steal business away from the local stores: "In fact, we're not targeting the same customers. A lot of people still want to buy from a physical store. Others are buying more and more online and are then often buying bad products without realizing it. So our goal is to convert people who normally buy from, say, Amazon or Ikea, but can afford not to buy 'filth'!"
The excesses of industrial textiles
"Filth". What does Bruno mean by that exactly? "Worldwide, cotton consumption is growing exponentially. It is the most important and most comfortable fiber that is used in the textile industry – which also happens to be one of the most polluting industries. Every year the world's population increases and hundreds of millions of people who are escaping poverty have a growing need for textiles. The demand for textile fibers is therefore constantly increasing. Cotton is grown in the same fields that are intended for human food, and despite crop rotation, the streams and rivers have been drying up over the last twenty years. In Syria, Turkey, Israel, and Uzbekistan, for example, rivers are being diverted in order to irrigate deserts and grow cotton there. That cotton is of course of a lower quality than before. Not to mention the drying up of the Aral Sea… This is and remains one of the worst environmental disasters of the 20th century."
This cheap cotton has to be sold at a lower price and is therefore mainly bought by brands that put quantity over quality: "It is used to make cheap but not very soft duvet covers, which feel rougher and rougher with every use. This is because the silicones that are injected into the duvet covers disappear when they are washed. The customer then concludes that they have to go and buy more cheap sheets. And so the hellish spiral of over-consumption continues. Silicones have no place in a bed that you sleep and breathe in, and where your skin comes into direct contact with the fabric. We spend a total of 30% of our lives in bed – that's a considerable amount of time!"
The certifications
"We are Bio GOTS certified by Ecocert and are extremely regulated throughout the whole chain, right from the cotton fields to our logistics warehouse. In addition to the cost of the certification and the higher price we pay for our cotton, we have to provide analysis of our cotton to demonstrate that it does not contain GMOs, pesticide residues or dangerous chemicals. Our resulting products are therefore organically certified with the GOTS standard. This means that, in addition to organically grown cotton and full chain traceability, we are very limited in the products we can use to bleach, dye, wash, and print our fabrics. They must be harmless to the environment, production workers, and the customer. Not all brands have these restrictions. Most of them follow the 'REACH' standard, which lists certain obligations but for which there is no audit. And given the speed that the market operates at, and how quickly new collections follow on from one another, brands do not have time to perform these quality checks," explains Bruno.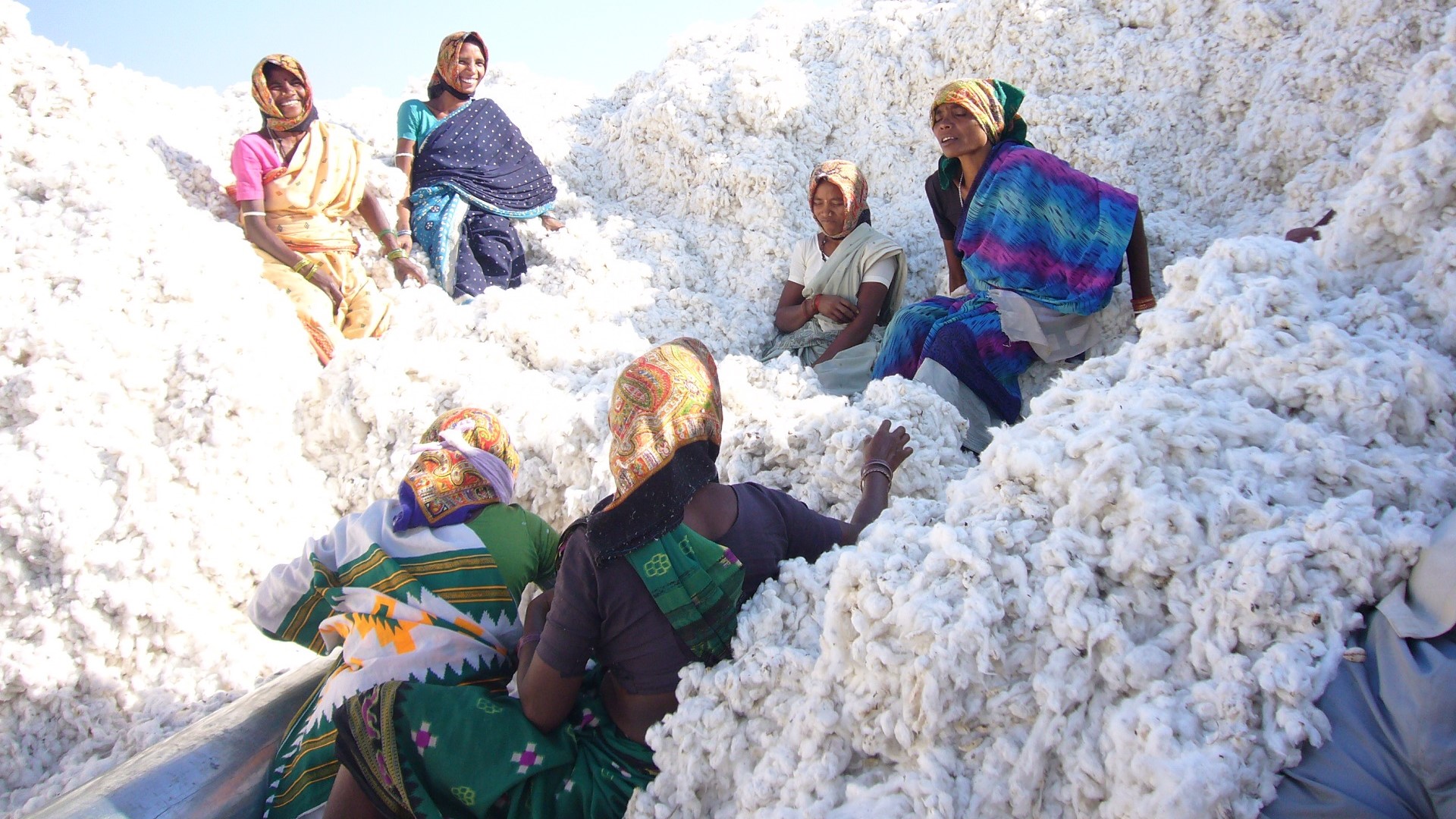 "We are also Fairtrade certified by FLO-CERT. This guarantees that every kilogram of cotton we use is bought from farmers for a Premium Fairtrade price, which allows them a decent standard of living if they can sell all their products Fairtrade. In addition, we pay a percentage of our sales to Fairtrade Belgium. This is how we contribute financially to the way in which they promote the benefits of fair trade in Belgium."
As well as the value chain transparency diagram mentioned earlier, the Kalani website also shows the number of liters of water saved for each piece of household linen compared to a product from the traditional cotton industry. For example, the organic Cotton Premium Jersey Fitted Sheet  requires 1483 liters less water than a similar product made from conventional cotton. Kalani is also a member of the Belgian Fair Trade Federation, the Ecopreneur Belgium network, and Textile Exchange. The latter is a North American association that brings together the world of sustainable textiles: Brands, producers, farmers' cooperatives, activists, certifiers, international organizations, etc. who want to change the sector.
Slow living in line with slow fashion
There will be no need to constantly change Kalani's linen collections: "Our range will evolve with new products over the years. But our designs do not change because we create classic collections featuring colors that stand the test of time. We recently launched a light pink version because there was a demand for it – it remains a 'classic' – but we are not going to make a mustard yellow version that will go out of fashion within two years."
It took a whole year to launch the basic production line. "I didn't waste any time, I knew the tricks of the trade. The production line was the only thing I wasn't so sure about: Should I set up production in India where my cotton comes from, or closer to home? For example, in Portugal, where many clothing factories are located? When I looked at the options, I realized that we would have a much greater negative environmental impact by setting up production in Portugal. This is because, in addition to transporting materials from India to Europe, there would also be the impact of the CO2 emissions from the trucks that would go between Portugal and Belgium. So I chose India, and decided to adopt a holistic approach in that country."
Commitment to cotton farmers
"Kalani is one of the few brands in the world that knows exactly where its cotton comes from, from which cooperative. We don't just buy a finished product from the factory," says Bruno. "Through Textile Exchange I met a young American who also makes organic and Fairtrade textiles. Together we created a coalition of 17 small- and medium-sized brands from Australia, Japan, America, and Europe."
Thanks to this coalition, they can compete with the big brands and their subcontractors, who set the price of conventional cotton when they buy organic cotton from the cooperatives.
"The cooperatives cannot refuse these big customers and so they have their backs against the wall when their only buyer leaves them with no other option than to go and get even cheaper cotton elsewhere. Unlike those bigger players, our coalition does not try to drive the price down. On the contrary, we are willing to pay even more to have a positive impact on the local community, because the cooperative invests this money in social projects", Bruno emphasizes. Kalani pays 13.5% on top of the Fairtrade Premium price.
 "And this year, the cooperative we work with lost its line of credit with the World Bank, which they used to buy their organic and non-genetically modified seeds for thousands of small organic farmers. We were afraid that the multinationals would persuade them to switch to GMOs which would mean they would lose their organic certification. It would take years to get it back. This is why our coalition pulled all its resources together and, for just under $100,000, managed to finance 100% of the seeds for the cooperative's farmers for the next harvest." A wonderful story and a big success for Kalani.
Photo: Kalani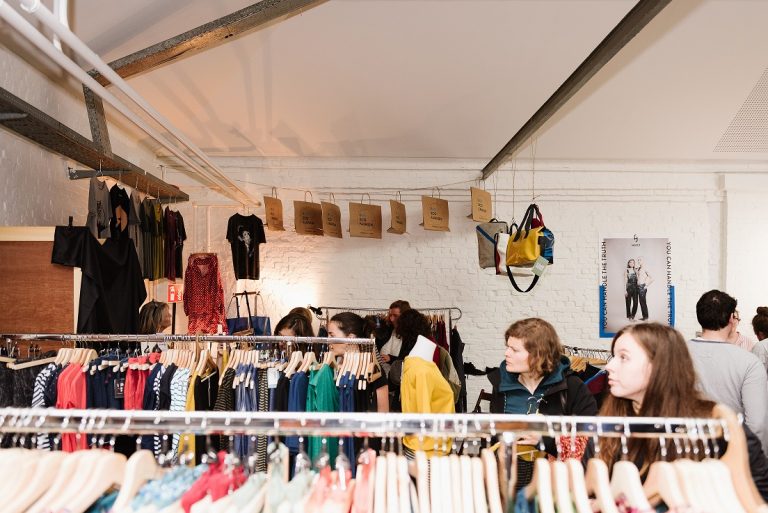 Chloé Mikolajczak is the coordinator of Fashion Revolution Belgium, the Belgian branch of the international movement aiming for a more ethically and environmentally sustainable fashion industry. She talks with us about the roots of the movement, its transforming strength and the challenges that brands face.