In Côte d'Ivoire, by far the number one cocoa producer, the cocoa supply chain is called a marché cadenassé, a locked market, which is very much regulated and closed. The Côte d'Ivoire authorities are the main player. For each harvest they decide the minimum price which the farmer should obtain, but also who is allowed to export cocoa.
In recent years large cocoa processing corporations such as Olam, Cargill or Barry-Callebaut have tried to source sufficient cocoa and have become very active in the field. What that means for the dozens of cocoa cooperatives operating in the country soon became very clear to TDC marketing coach Christine Englebert. "The market is locked. When we thought about marketing it was less about prospecting new clients than about consolidating existing relations and what is needed to do so, because often they are very dependent of their current client, also to finance their operations."
Exercises and role play
At the beginning of 2017, the TDC selected eight Côte d'Ivoire cooperatives for a marketing initiative comprising three one-week modules.
The questions that arose were very similar everywhere. How can we present our cooperative as a dependable partner and what is needed to do so? What is the use of Fairtrade or UTZ certification? And especially, how can a small cooperative such as ours deal with a major cocoa trader? How does such a multinational think? How do we have to communicate with them? Which arguments can we use? How should we start negotiations and how can we prepare?
"With exercises and role playing I tried to have them find answers to all these questions," says Dominique Derom, who coached two cooperatives. "Sometimes this concerns very specific matters. For instance, the president of the cooperative is usually the spokesperson. But that is not always the person who knows the specifics best. So, I tried to change these habits. When three people go to a meeting they should each use their own strengths and stick to their area of expertise."
More professional
Dominique has a nice story about how this approach makes a difference. "YEYASSO is a cooperative operating in a rather remote area in the west of Côte d'Ivoire, which had been unstable until recently because of the civil war. It used to be a coffee region primarily which – also because of climate change – has become increasingly attractive to cocoa farming."

"YEYASSO is a relatively large cooperative and OLAM and Barry-Callebaut are among its clients, but it also has surplus cocoa for which it needs extra clients. During the sessions we often worked on their sales story. We also practised the story and tested it at a meeting with Cargill. Afterwards, someone told me they had noticed the difference. The way in which the cooperative's managers had prepared the meeting, how they listened and interacted, had become much more professional."  
Within the framework of the Beyond Chocolate partnership, Chocolaterie Galler is joining forces with the Trade for Development Centre (Enabel), the Yeyasso cooperative in Ivory Coast, the University of Ghent and ZOTO to carry out a pilot project for the development of high-quality organic cocoa.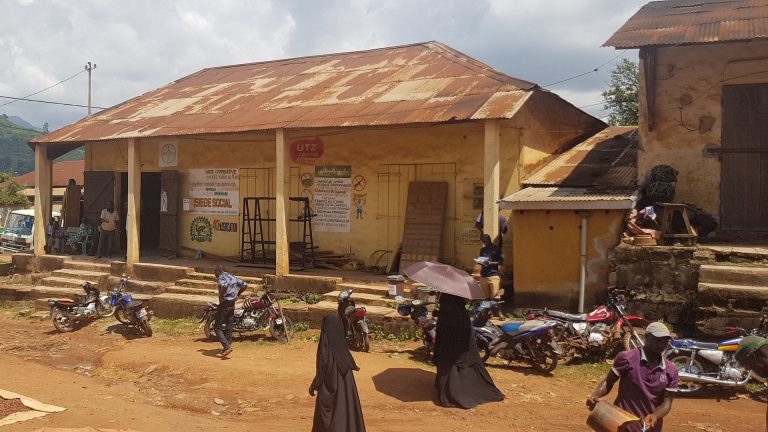 After two years of coaching with the consultant Dominique Derom, the results are extremely positive for the Yeyasso cooperative. "We have evolved a lot," confides its director Yeo Yessongbananan Moussa, and, to say the least, it shows!
In recent years, many fair and sustainable trade cooperatives and small businesses from partner countries of the
Belgian Development Cooperation received support of the
Trade for Development Centre. Either in the form of
financial support or via coaching in marketing or finance and
business management, or a combination of the two.
The goal is always the same, i.e. improve the market opportunities for small producers. Some of these cooperatives
have developed business relations with businesses operating in Belgium.